New Year's Eve bunny biscuits will be particularly popular in 2023, which, according to the Eastern calendar, will be ruled by this cute-eared animal. However, no one is stopping you from making such a cookie even every day, it's so easy to make and affordable in terms of ingredients. Plus, the rabbit itself has symbolized fertility, wealth and prosperity since ancient times. And it's hard to describe how happy little kids will be fussing with these fun figurines. So, study the recipe carefully and make rabbit-shaped biscuits for everyone's enjoyment and to bring prosperity and good luck into the home.
Ingredients:
butter – 300 g
granulated sugar – 200 g
vanilla sugar – 1 tsp.
Eggs C0 – 2 pcs.
30% fat cream – 20 g
flour – 500 g + a little more for folding the pasta
salt – tip of a knife
baking powder – 1 tsp.
cornstarch – 60 g
food colouring – to taste
pastry decorations – to taste
Method of preparation
1. Prepare the dough for the bunny biscuits. Cut the butter into small cubes and place in the bowl of the mixer. Leave at room temperature for 30 minutes to soften. Remove the eggs and cream from the refrigerator.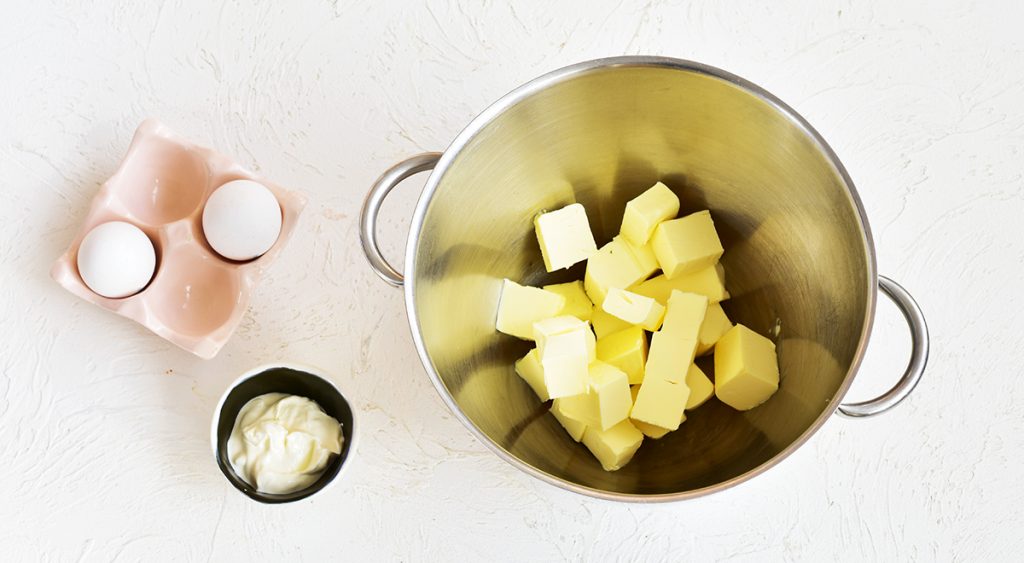 2. Add the simple sugar and vanilla sugar to the butter. Beat with mixer until fluffy, light and smooth. The sugar should dissolve completely.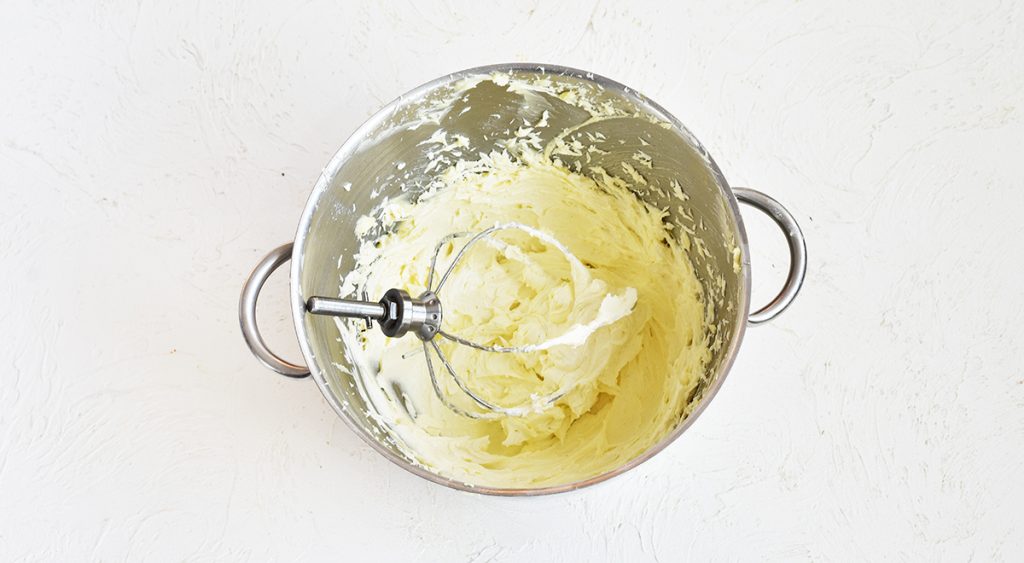 3. An egg is beaten. Beat the mixture well with a mixer. Add another egg. Beat well again until the biscuit base has a fluffy, smooth consistency. Add the sour cream and mix well.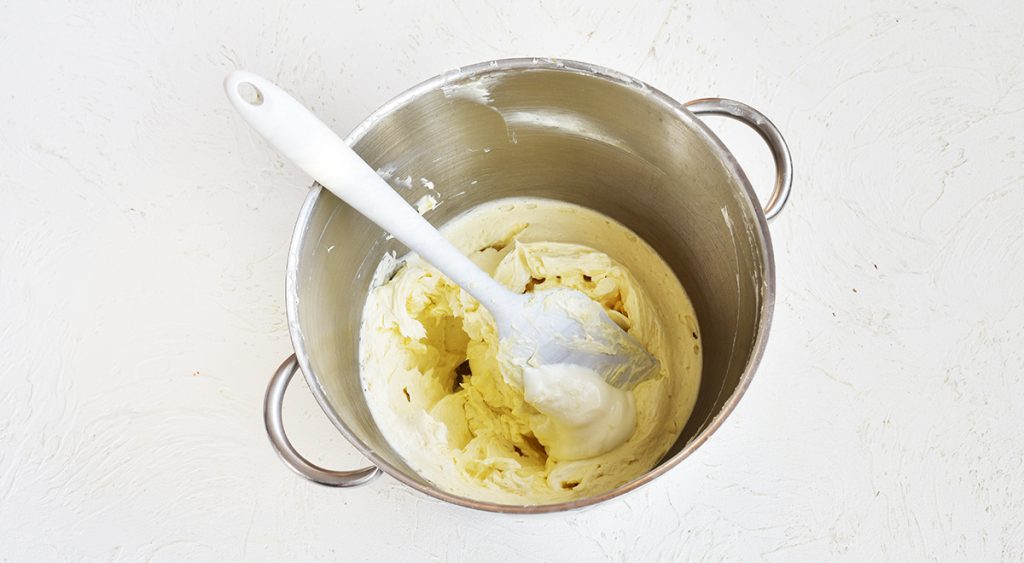 4. Sift the flour into a separate bowl with the salt, baking powder and cornflour. Then gradually mix with the mixer bowl on low speed to incorporate the dry mixture into the egg/oil mixture.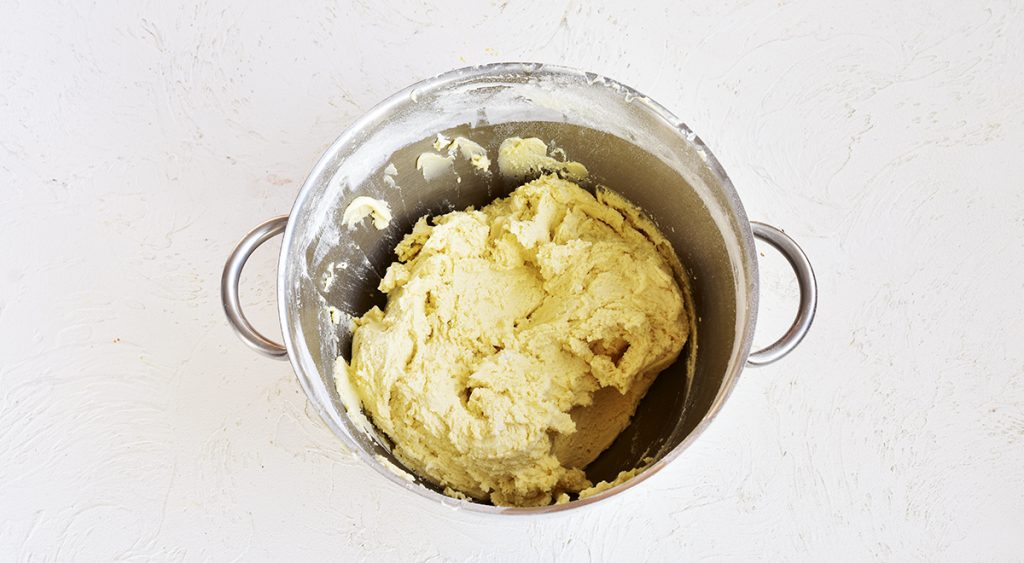 5. Shape the biscuit dough into a ball and wrap in cling film. Refrigerate for 30 minutes. The biscuit dough will be much easier to work with after this process.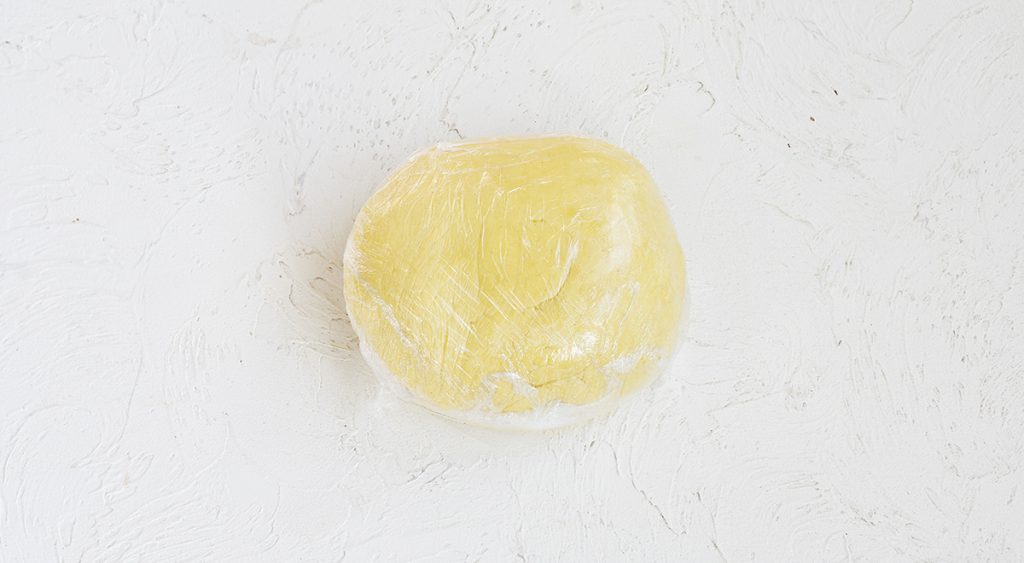 6. Divide the dough into 2 portions and roll out each portion on a floured work surface to a thickness of 5-7 mm. Cut the biscuits into rabbit shapes. Preheat the oven to 180°C.
7. Transfer the dough pieces to a baking sheet lined with baking paper. Bake the biscuits for 8 to 11 minutes. They should turn a nice golden color. Allow the bunnies to cool and decorate as desired.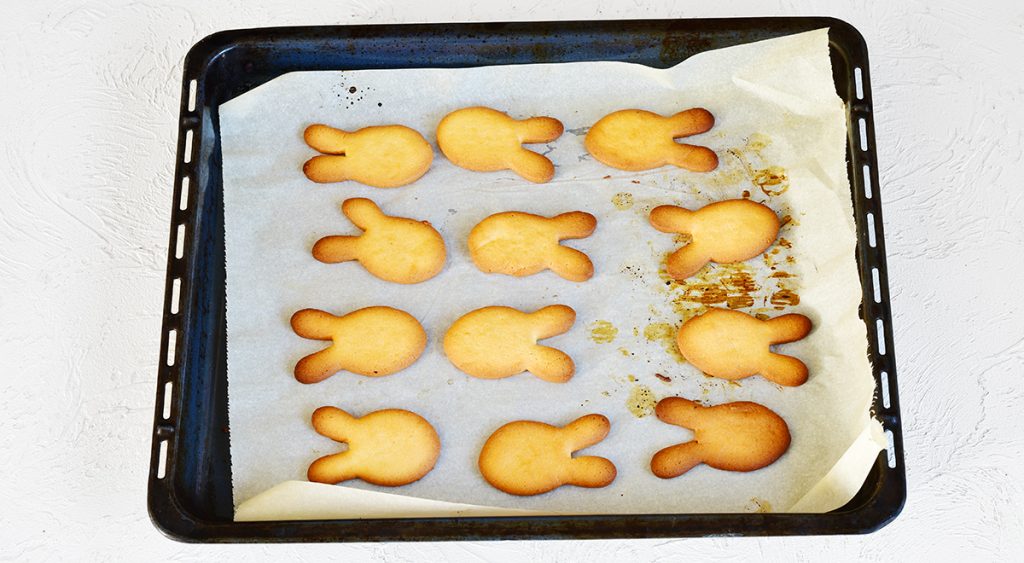 Advice from a Housewife
Try not to overcook the bunnies in the oven, otherwise, firstly, they will be too hard and not crumbly, and secondly, they will simply burn (a very easy moment to miss).
Decorate rabbits with any kind of glaze coloured with natural food dyes to make the rabbits look very attractive on the table.