Fancy garlands for New Year's Eve 2024 are the perfect festive addition to your home. There are often a variety of designs with beautiful artificial flowers, leaves and twinkling lights to help you tie in your decor theme.
There are several common uses for garlands:
Luxury staircase garlands can be hung along a spiral staircase;
Christmas lights can help create a magical and festive atmosphere throughout your home;
Christmas garlands for the fireplace can be used to create a beautiful focal point on the fireplace;
Garlands can be used on a Christmas tree;
As a table centrepiece or even for windows, either attached along the window frame or on the window sill.
There are some great Christmas lights for New Year's Eve 2024. To help you find the perfect style, we've selected the best fashionable, beautiful and stylish wreaths.
Festive Christmas garland made of pine cones
Festive Christmas garland made of pine cones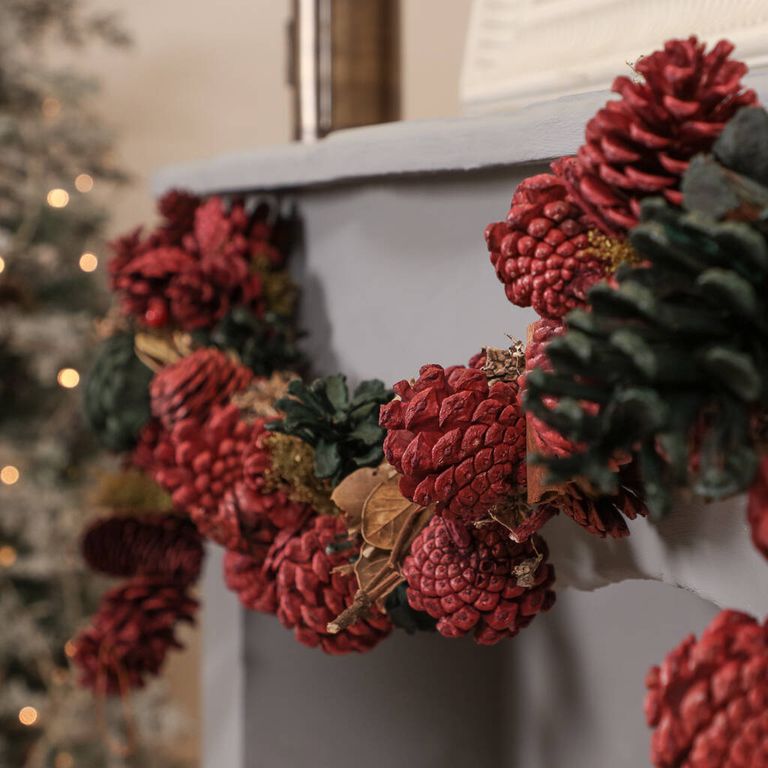 This Christmas wreath is rustic with red berries, bundles of cinnamon sticks and pine cones attached to jute rope.
Garland of red berries and pine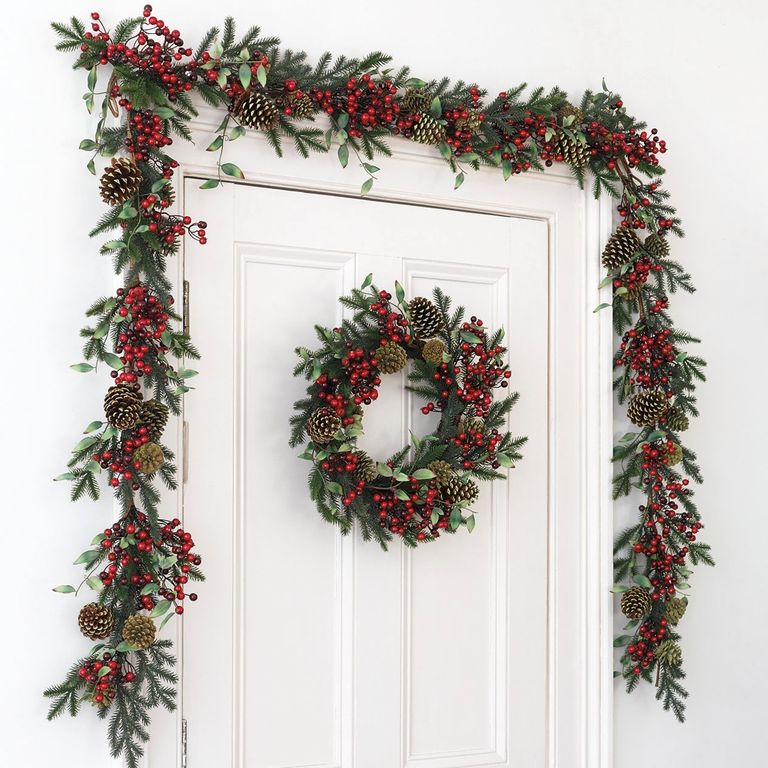 In this Christmas wreath, festive scarlet berries contrast with dark evergreen foliage and pine cones, giving it a timeless look.
Garland with brass balls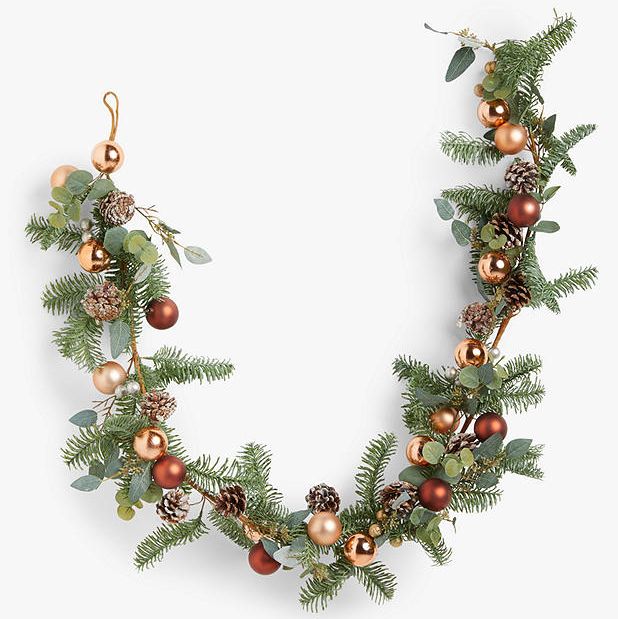 Decorate your fireplace or buffet with this realistic pine and eucalyptus garland, decorated with pine cones and a combination of matte and shiny copper-colored balls.
An eco-style burgundy garland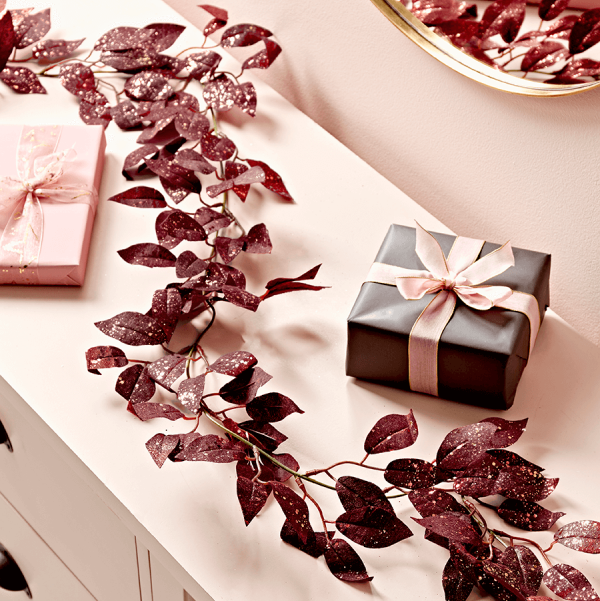 We love this rich and colorful Christmas garland from Cox & Cox. The vine-like garland would look great on a mantel or woven into a banister.
Pine branch garland with lights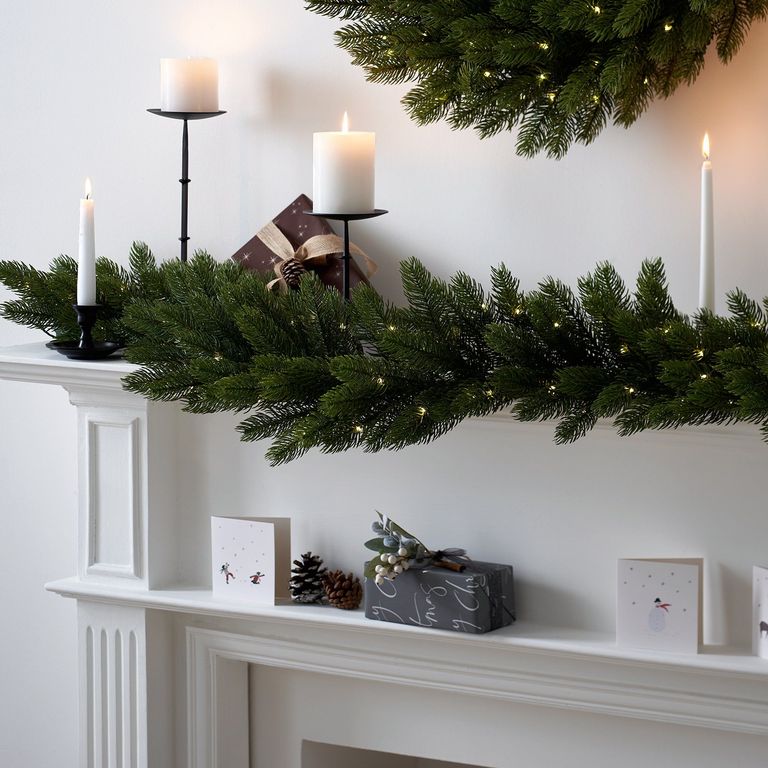 This authentic light garland can be used in many different places in the home. If you don't like hanging it over a fireplace, try wrapping it around a door or staircase. Artificial spruce needles intertwine with glowing lights to create a magical sight.
LED Garland – Golden Bells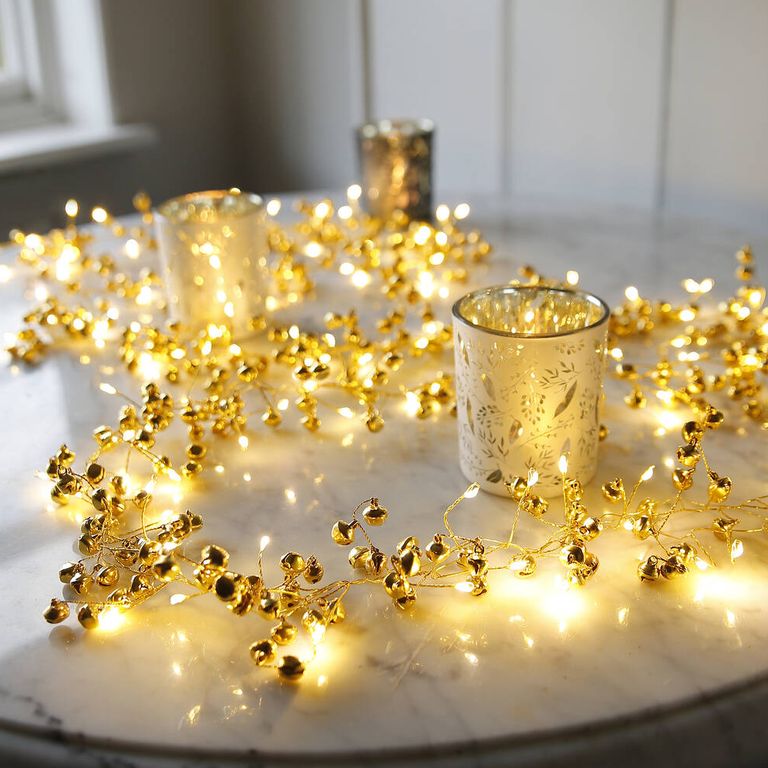 Light up your table with this gorgeous LED light, adorned with bunches of golden bells.
Christmas garland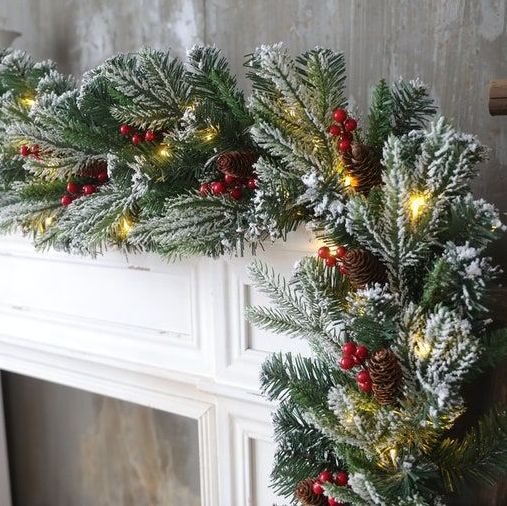 There's something wonderfully rustic about this Christmas wreath. The frosted tips and clusters of pine cones and berries give it a traditional New Year's look.
A garland of fresh real Norway spruce branches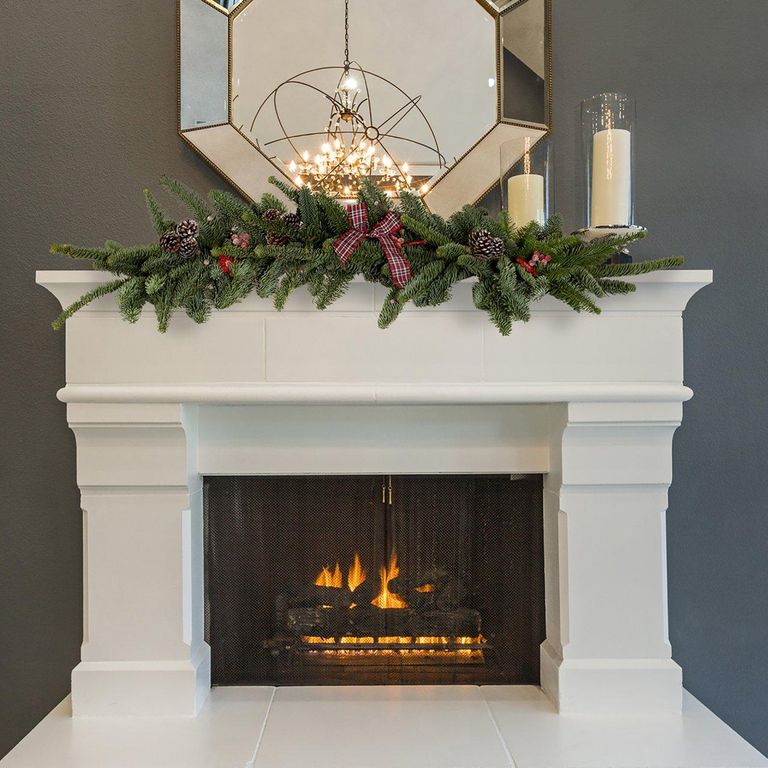 Very sells a 1 metre long garland made from fresh Norwegian spruce branches. Decorated with real pine cones and bright red berries, this Christmas wreath is finished with a classic red bow.
DIY dried flower garland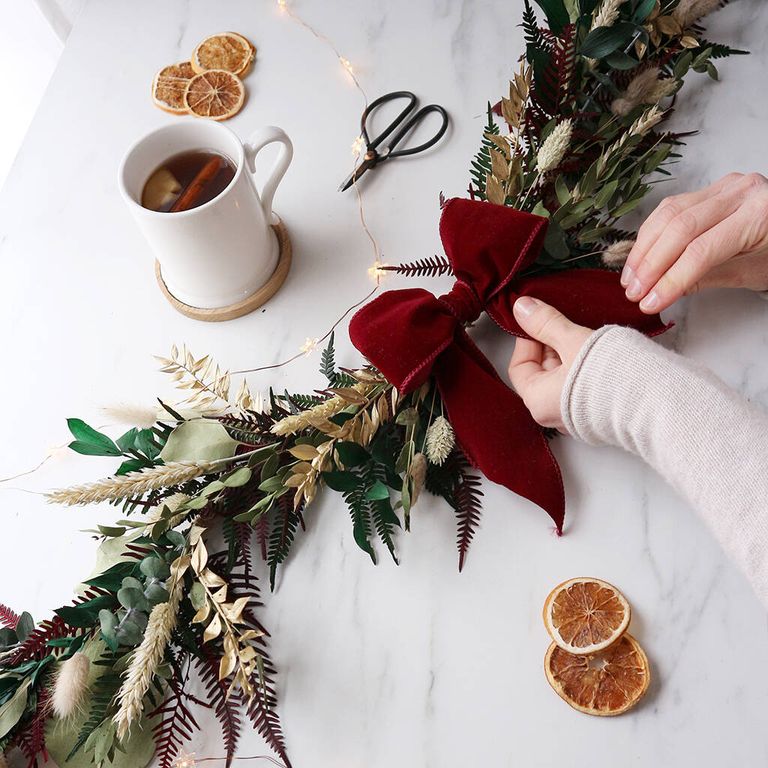 Want to make your own Christmas lights? Buy a dried flower kit and wow your table guests with a handmade design.
Christmas garland with balloons and pine cones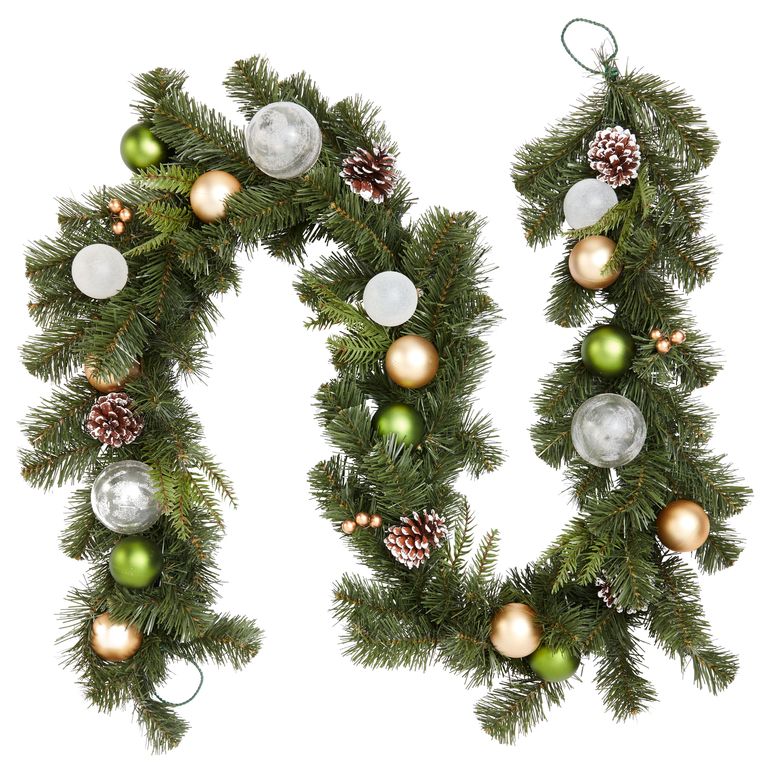 This charming Christmas wreath is decorated with emerald green needles, pine cones and sorrels. It's perfect as a staircase garland, but can also be dressed up on a door frame.
Hanging garland of gold stars and fabric tassels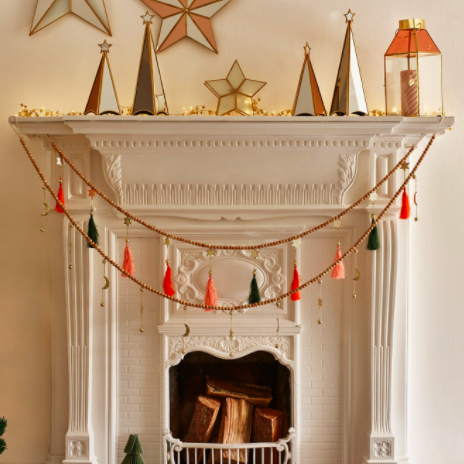 A wooden bead chain, this charming Christmas garland is decorated with pink, green and orange tassels pinned by gold metal stars. Hang it in front of the fireplace or get creative with your shelf decorating.
Christmas garland of red berries with lights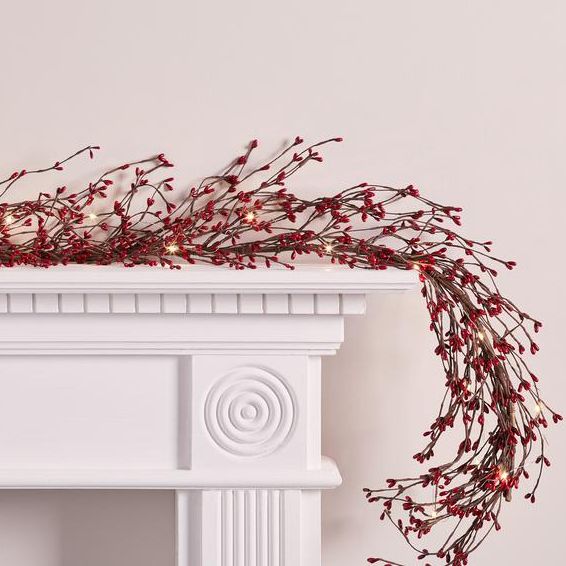 This garland of red berries on a twiggy frame is complemented by 50 warm white microbulbs to add extra sparkle to your home. It's perfect for creating a rustic look.
New Year's wreath with artificial snow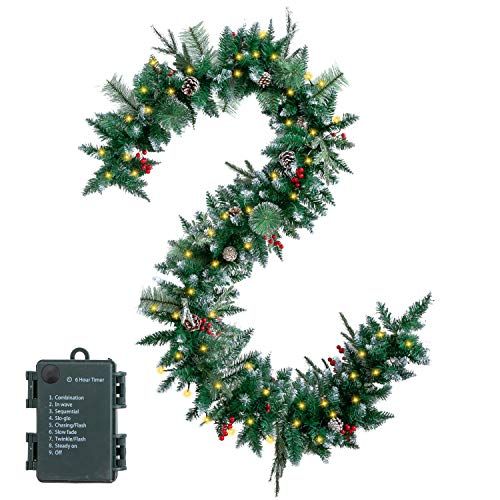 This New Year's wreath is made of artificial Christmas tree and snow, illuminated by 50 warm white bulbs. It's ideal for a staircase or fireplace.
Fir garland covered with artificial snow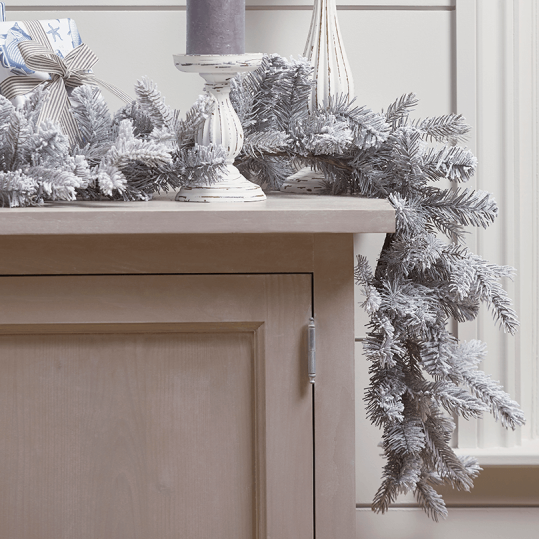 A fir tree garland covered with artificial snow will make a lasting impression.
Golden leaf Christmas garland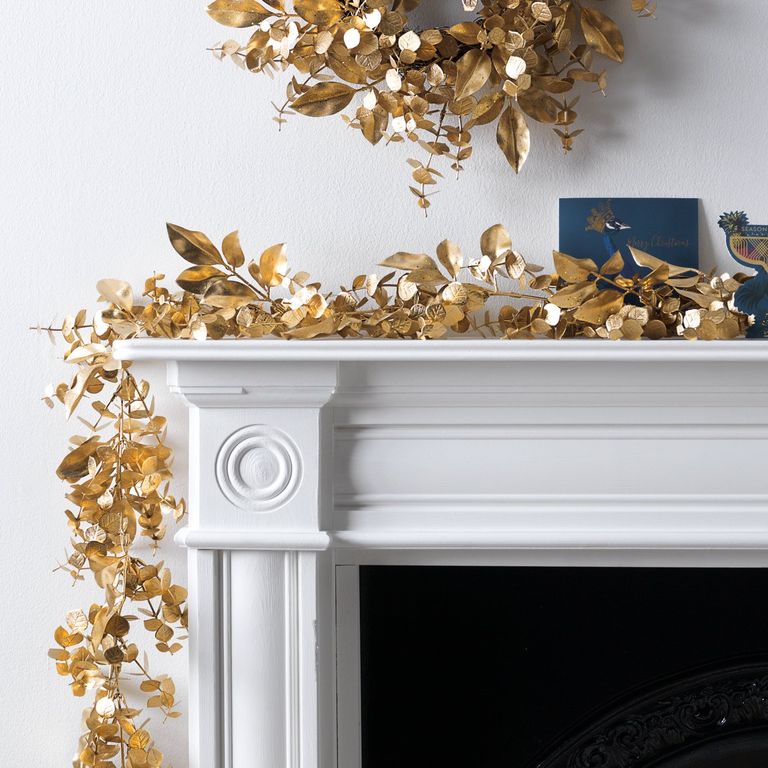 Make your home cosy with this attractive gold leaf garland – it will catch everyone's eye. Ideal for hanging above bookcases, banisters and mantel shelves, the garland has a gorgeous shiny finish.
Red velvet garland with bells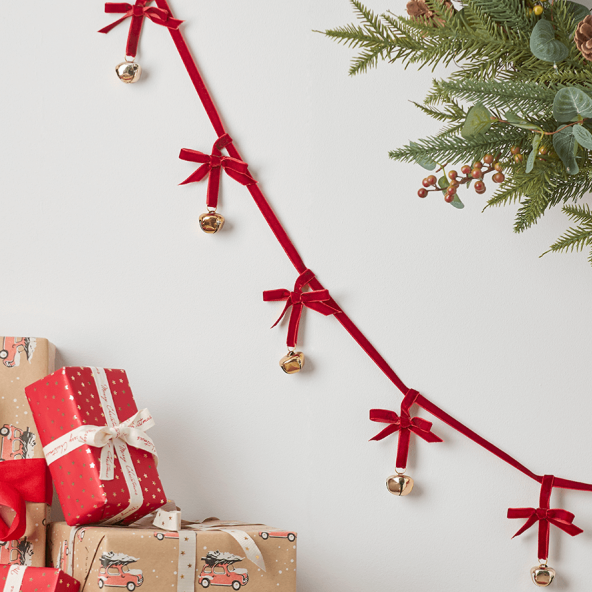 Această ghirlandă de catifea cu clopoței este perfectă pentru bradul de Crăciun. Care constă în panglică roșie, fundițe roșii și clopoței aurii.
Vintage gold gold Christmas tree garland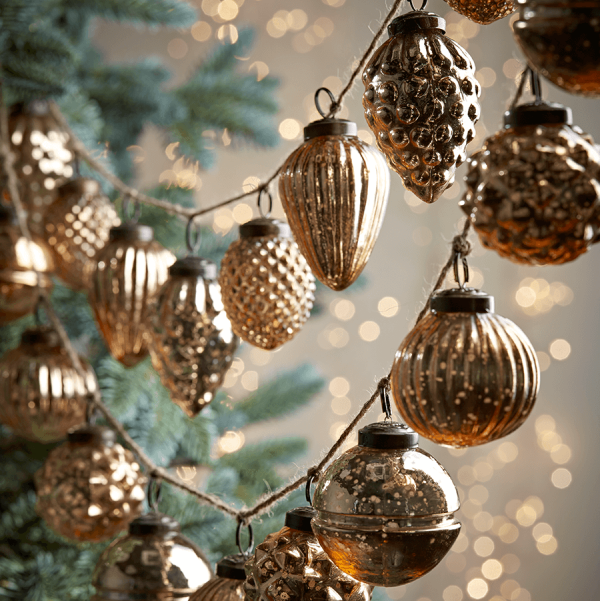 Decorate your home with this gorgeous gold garland of vintage-inspired toys. Perfect if you're looking for something out of the ordinary.
A garland of glittering beads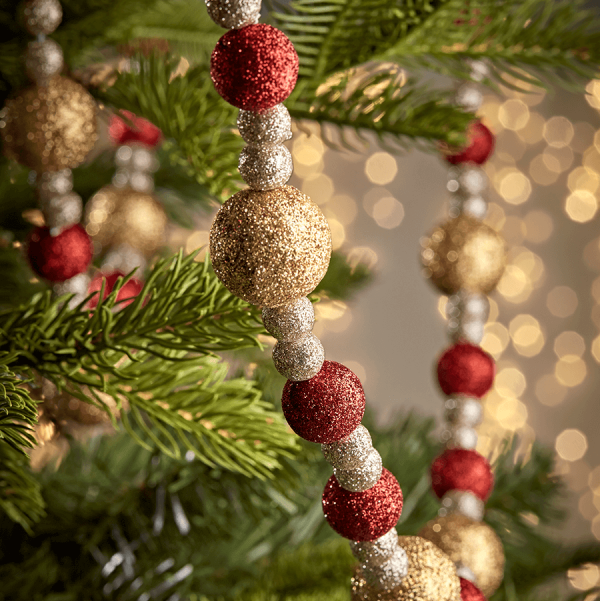 This festive garland of glittery baubles is perfect for decorating the Christmas tree.
Taken from Dollee