We're using eco style in our Christmas decor in 2024. Everyone is wondering how to celebrate the upcoming Christmas, what are the trends for 2023-2024 on the global design scene, how to create a festive atmosphere for family get-togethers and what new approaches to the pressing issue of overfishing the planet's resources inspired us to create this article. We hope it will help make your celebrations even more special, tell you how to keep up with changing times and how to maintain a festive mood in times of crisis.
Christmas, by its very nature, is a festival of light and, as I said, many of its customs originate from pagan rituals associated with the winter solstice, and with the advent of Christianity, this holy holiday was given additional value and rituals. But the introduction of greenery and vegetation, pine boughs and berry ornaments, the period of fasting and purification that precedes it, the decoration of the festive table and dance rituals and decorations – still kept in some parts of the world for purification from evil spirits – such as Kukeri (in the Balkans) and so on, are a relic of ancient times. So celebrating the coming of the Sun and religious festivals is woven into our history, including decorating and preparing our homes (and ourselves) for it!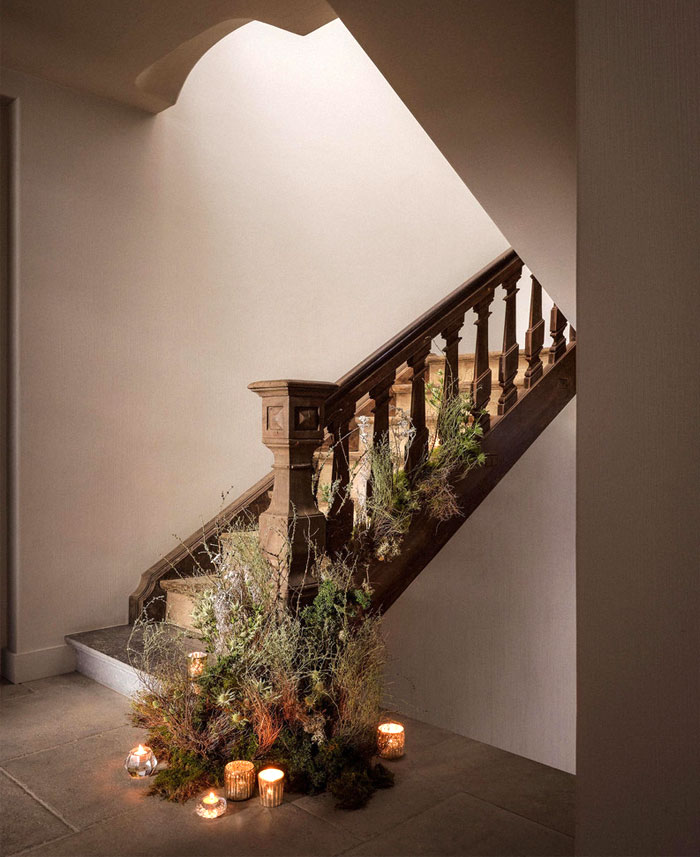 So, some basic questions about how to create an elegant and unique atmosphere for the festival of lights? What are the best colours and materials used by top designers and artists for this special time of year? And how to use the growing DIY trend in this context – these are just some of the questions that will be explored here with plenty of photos and suggestions for stylish design ideas for your Christmas decor.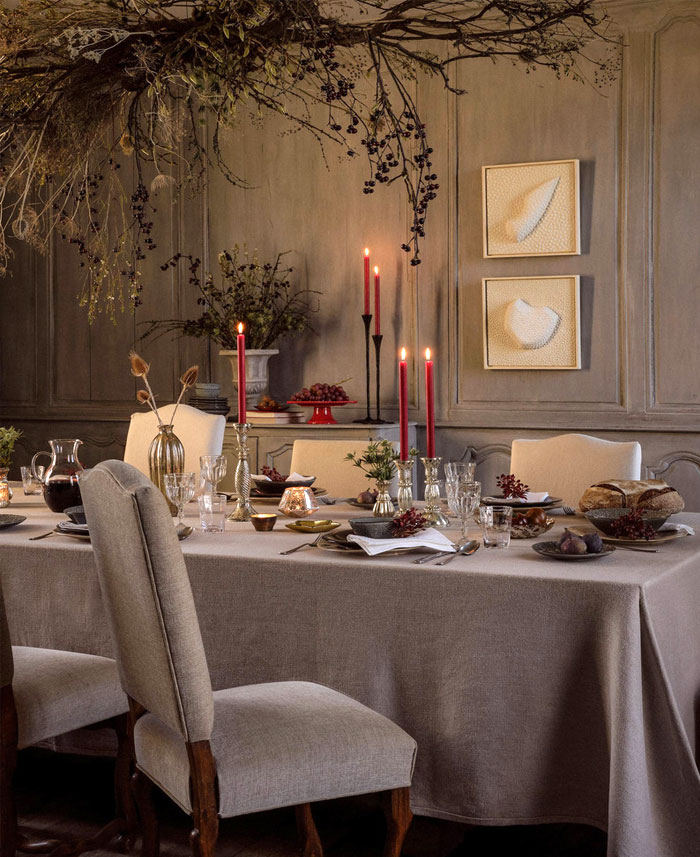 Eccentricity in Christmas decor, Christmas decor – inspired by nature
Given the current state of the global pandemic, one of the main questions on everyone's mind is whether we will be able to come together as a family, as tradition demands? We hope so! And if it is still possible, then creating a unique, welcoming and festive atmosphere is of utmost importance. Here are a few tips to get you started: returning to authenticity seems to be one of the guiding principles of global design this year. The use of natural materials, colours and elements is appropriate not only because of their unparalleled beauty and quality, but also because of the excessive plastic pollution we are causing our planet. Christmas is about purity and light, nature and hope, so natural elements are best for decorating and creating gifts for loved ones.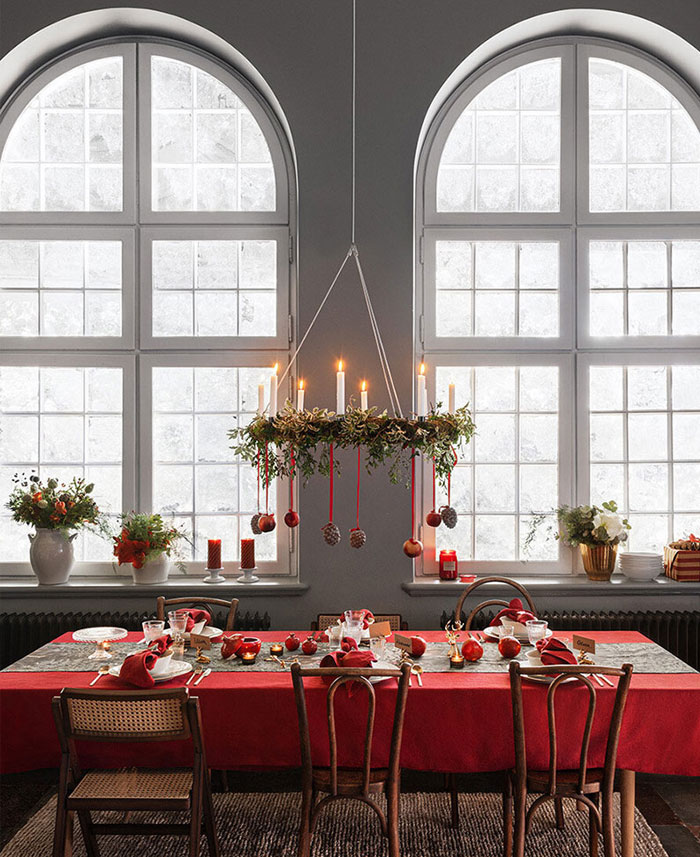 Another tip is not to underestimate the power of smells and aromas when creating a festive atmosphere. Specific smells can cleanse the home, bring back memories and lead us to an inner space for a quality connection with our true self. Thus, it can be an important element of the interior design of a festive space for you and your loved ones.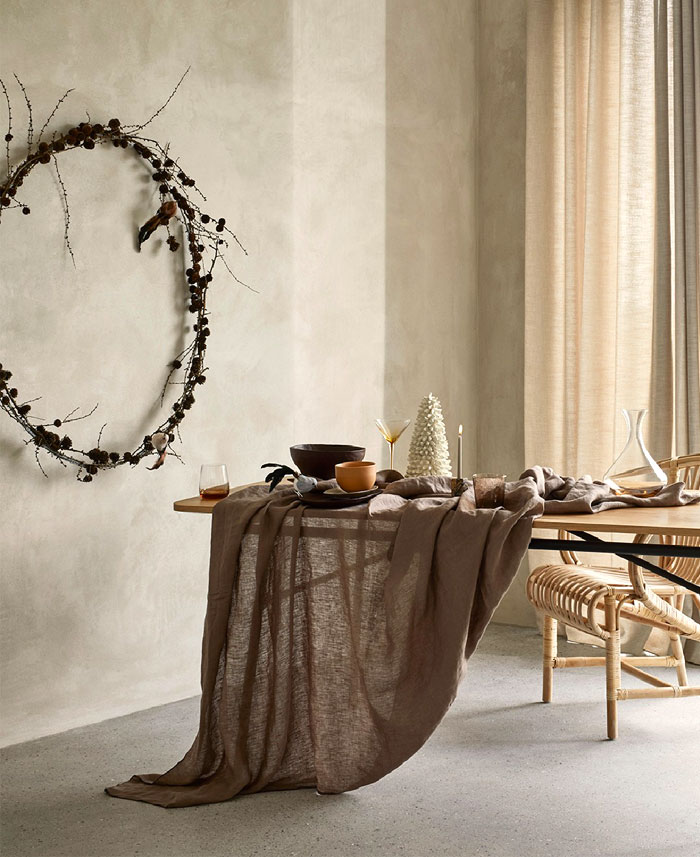 Do-it-yourself jewellery is also in vogue this season – in times of crisis, all small efforts and offerings are much appreciated. And even on a tight budget, a piece of jewellery, a trolley or a handmade gift brings joy, as it should.
Creating a warm and welcoming atmosphere in your home at the start of the winter season is important, even if you're not religious or don't plan to celebrate the holiday. Let's take a closer look at what beautiful ideas and creative touches are current and trending on the global design scene this season!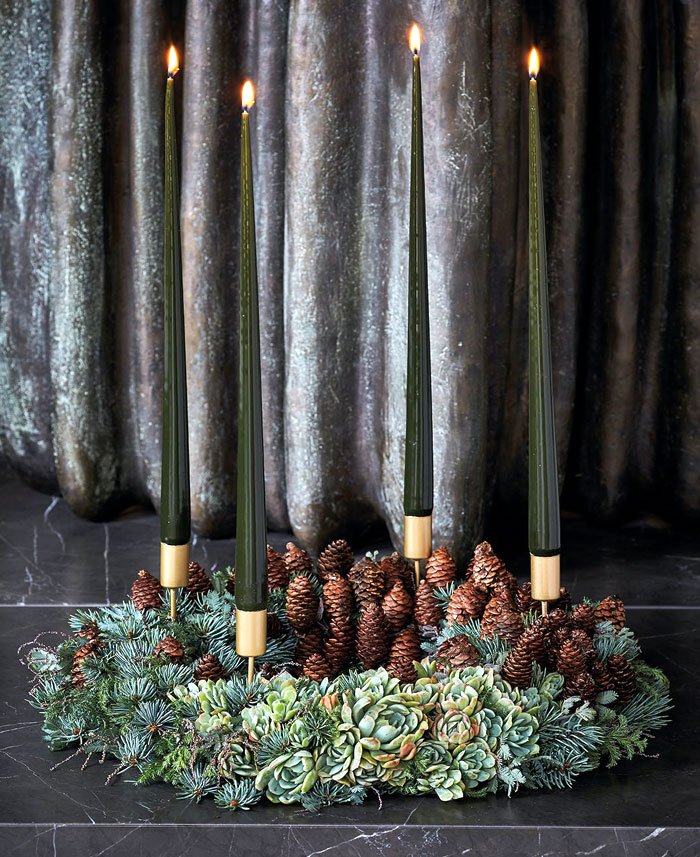 It would be wrong not to acknowledge and address the special circumstances surrounding this year's Christmas celebrations. In addition to the obstacles, health and financial issues, and the possible difficulties for our families to come together to celebrate the holidays, there is also the fact that many Christmas markets and exhibitions around the world will not take place. So DIY (do-it-yourself) can be an important opportunity to create beauty and festive spirit in your home. And while we're on the subject of our homes in times of crisis, many of you are probably now paying particular attention to your interior decor, as our home is also our office. There is a transition from personal space to professional expression. So what better time to enhance our beloved atmosphere and fill it with positivity and light?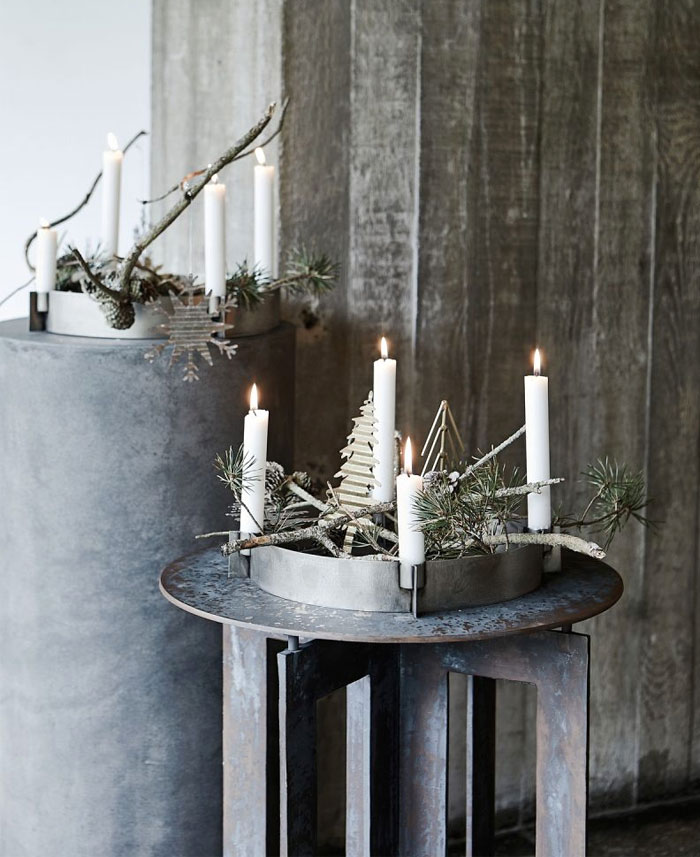 Making our home a place where we and others can enjoy the winter months is important not only for the holiday atmosphere, but also for our emotional and mental health. And what we all really need is the spirit of Christmas: the promise of hope, the arrival of light and the rebirth of the sun is something that can help us get through the dark times. Now is the time to make the home environment a safe, comfortable environment that expresses our hopes and dreams, a cosy cocoon in which to spend not just winter time, but castle time too! So Christmas decorating now takes on a whole new meaning, doesn't it?
Christmas decoration trends for 2024
Making our home an expression of hopes and dreams, a comfortable refuge and an intention to return to authenticity is possible with the help of natural materials and elements, warm and classic colours that connect us with tradition and heritage, and durable decorative elements that will last not only through the crisis, but for generations to come. Is it any wonder, then, that the world's leading designers are paying solemn homage to the classics and the natural? Sustainability in holiday decorations is also a trend that has crept in bit by bit in recent years. It's now in bloom – glass and pine, ceramics and paper are all gaining a big following in Christmas decorations and design compositions.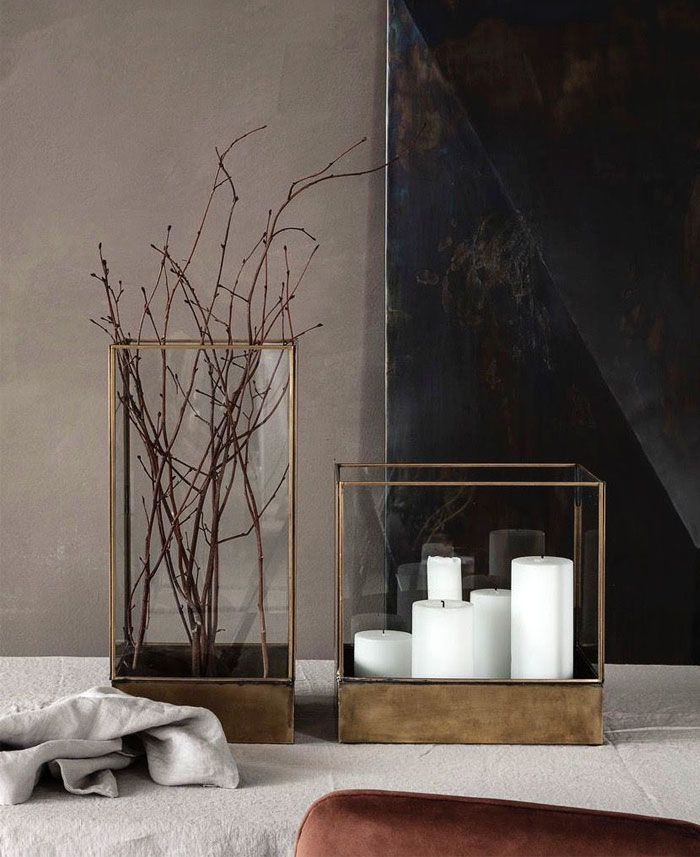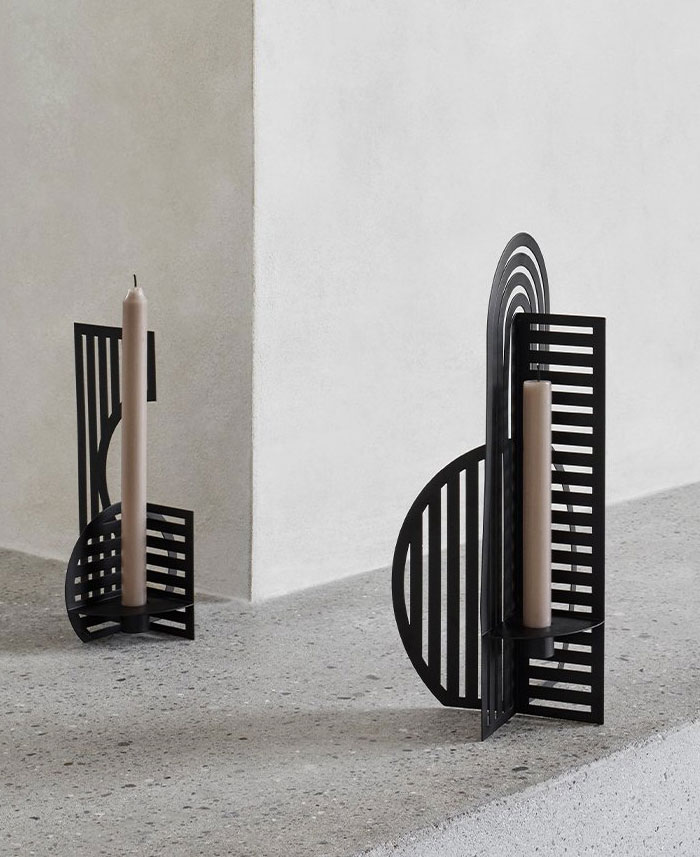 For a complete warm feeling – a combination from the golden past returns – intertwining accents of reed and gold, or red and green live plants, is definitely a winning combination for a festive, welcoming and warm feeling. Imagine a deep warm red, a golden glow and a spicy forest green aroma – a festive classic if ever there was one!
The other way is the easy, clean and simple elegance. Earth tones, classic neutrals, linen and wood tones are also very welcome for your holiday. As well as feeling new and subtly warm, they bring purity and elegance to your Christmas decor.
This naturally leads us to the bohemian style that is also active on the global design scene this season – heavy wool textures, warmth and comfort, wicker elements and baskets, Berber rugs or handmade details bring that artist character that should be welcome in the design of any home. And here (in a festive, boho-inspired style), neutral beige and earthy shades combined with natural linens are right at home.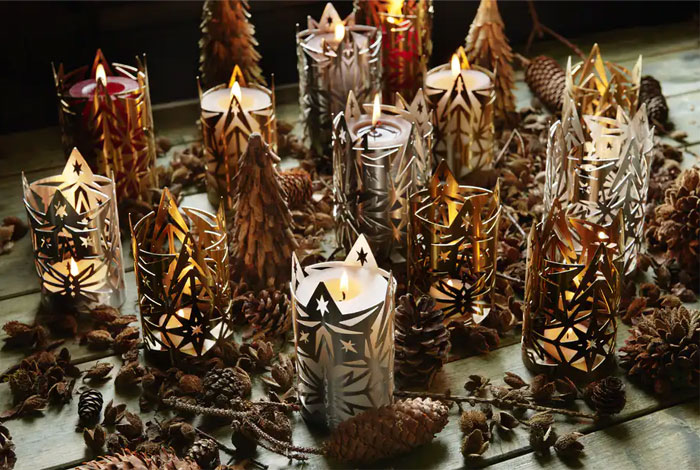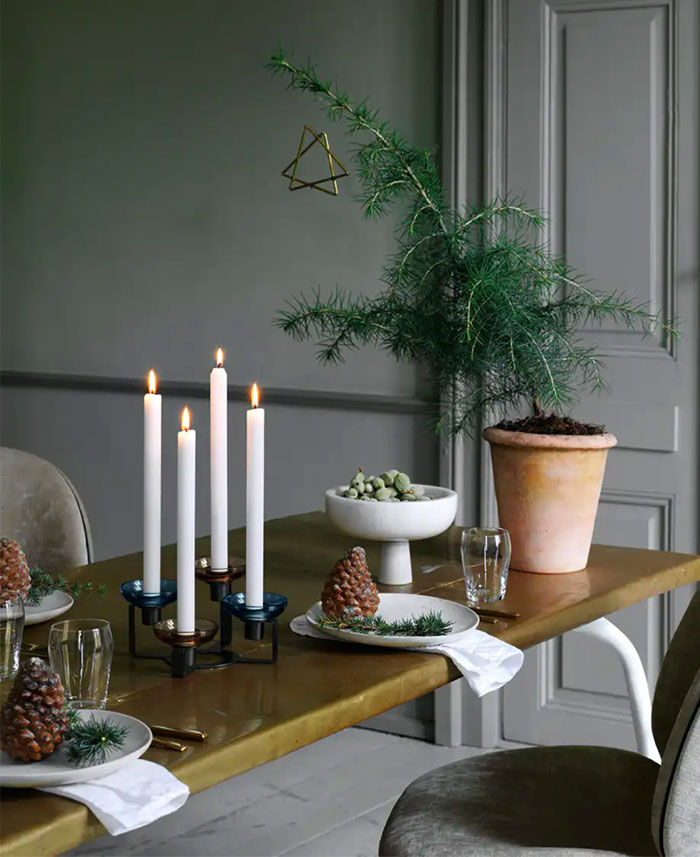 A playful tip – when wrapping Christmas presents, use a wicker basket made from poplar or willow branches instead of shiny, glittery paper – it's an extra gift for the recipient that can be used later, is aesthetically pleasing and environmentally friendly! Not to mention, if it's handmade, you'll be supporting your family of holiday crafters. A win-win situation for everyone!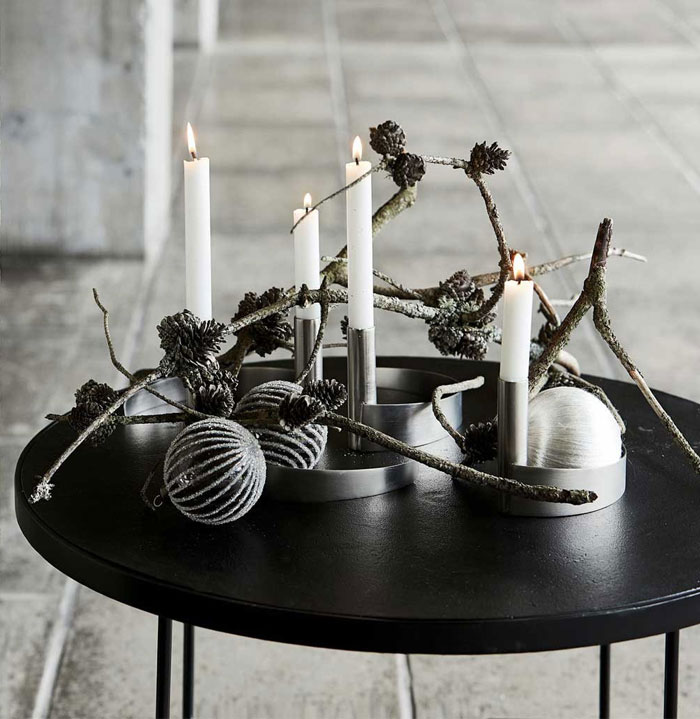 And to break out of the too-good-holy approach to Christmas decor – sustainability, organic, classic… light, love, you know the stuff – a playful, youthful "I don't care" approach is gaining momentum in Christmas decor. To have fun and breathe life without following rules, styles and trends, kitsch style is the "homecoming" of Christmas. Taking the well-worn path, these experiments with colour, shape and light allow for originality and boldness in the 'don't have to like me all' sense.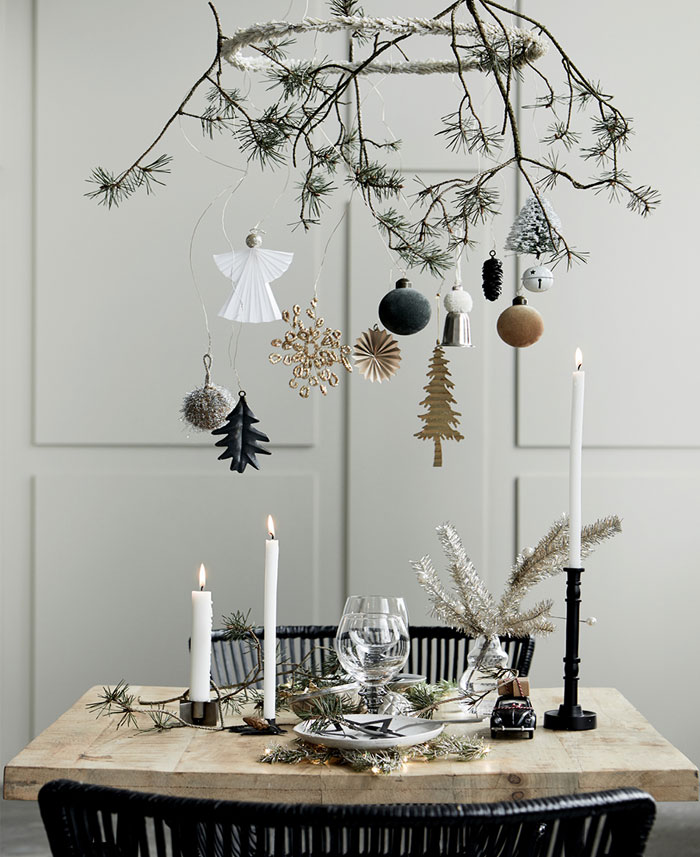 You can have a lot of fun with this approach – use an abundance of colours and lights in the house, bold colours and lots of glitter, decorate the tree and table with unusual items (e.g. vegetables instead of apples, earring accessories instead of glass Christmas decorations, cement instead of china and so on) or simply wear an obnoxious Christmas jumper. Velvet and velvet in bold colours – a combination of blue and mustard or purple and pink – are also a fun kitsch approach to festive home decor. Experiment, the beauty of kitsch is that you can't go wrong!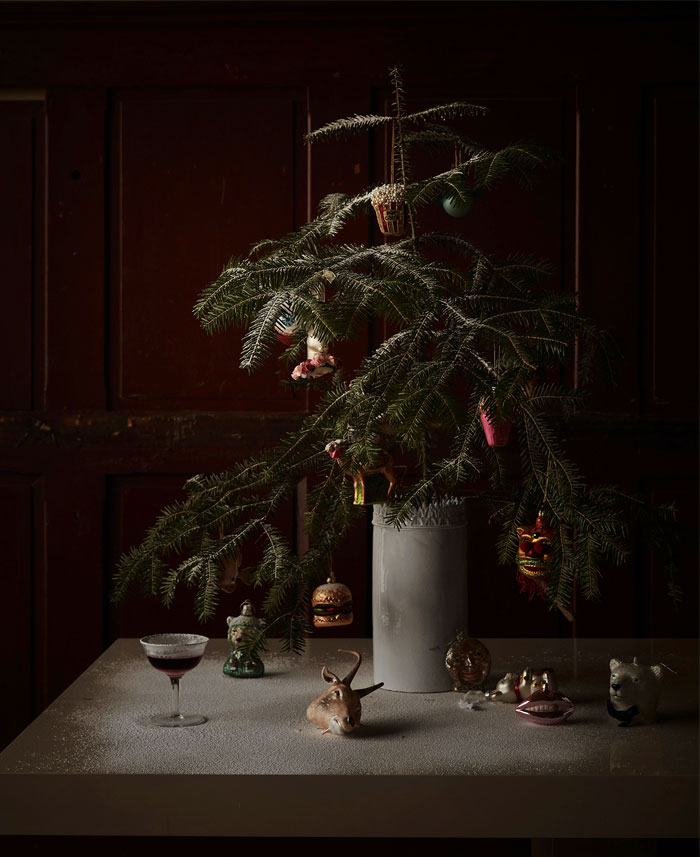 But back to more substantial and serious things – the examples we have selected from the global design scene show that linens, natural objects or jewellery that evoke the beauty of nature, in neutral or earthy tones, create a festive elegance with a warm touch and an artistic spirit.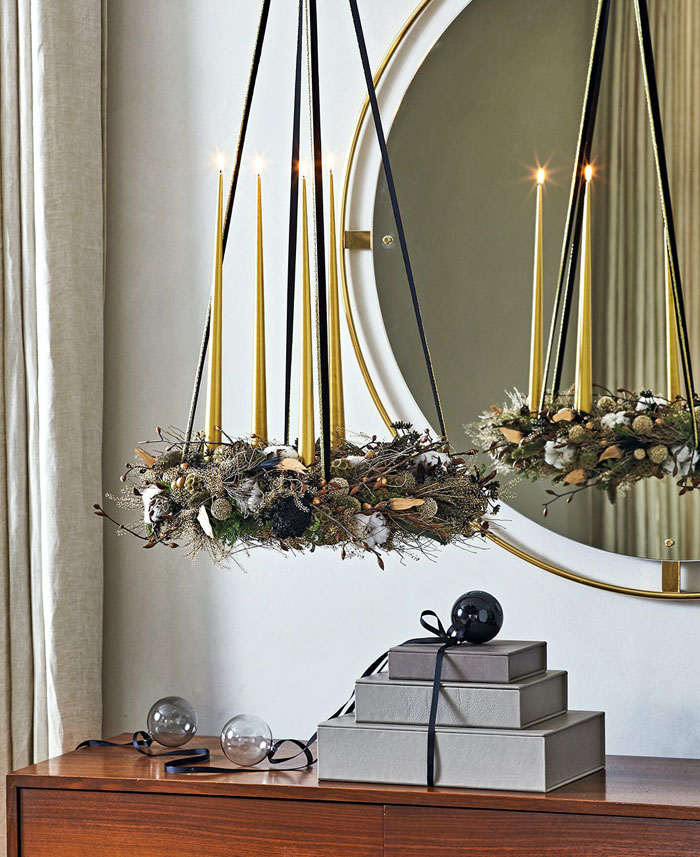 Colour palette trends for New Year's Eve decor in 2024
Let's look at this question in more detail, because colour determines your mood, colour underpins the style you choose and colour determines the harmony in your home. As you know, there is a lot of research on how colours influence our emotional state and psychological advice on how to create an atmosphere in the home that calms our mood, energises or soothes us. Warm feelings are coded in red and orange; yellow is energising and blue is calming and peaceful.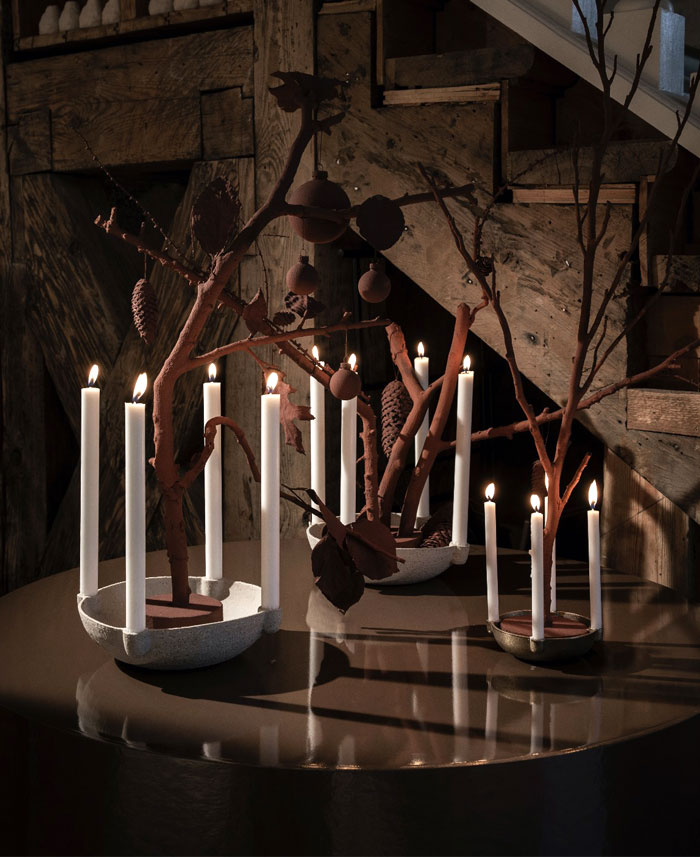 So, what we choose for this great Christmas ahead makes all the difference in making us feel better during these difficult days. This year's trend for Christmas colour combinations on the global design scene is focusing on bright and expressive colours to energise and enhance mood. A return to primary colours is also a well-expressed trend – shades of soothing green, ochre and warm blue are present this season, as they have been in the past. The same goes for shades of terracotta and orange, which give a touch of winter fire and earthy warmth.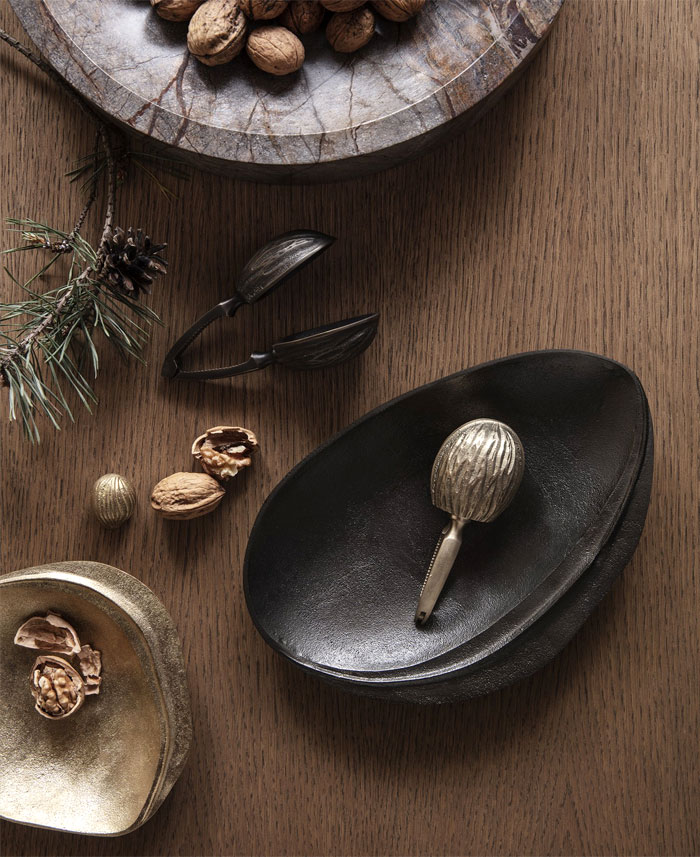 The Brave Ground colour is also ideal for Christmas decorations. It can be artfully complemented with shades of yellow, red, brown or blue. Sublimating the festive atmosphere with the right colour composition can give you and your loved ones a wonderful experience. Warmth and unity are what you need this Christmas. It may be dark outside, but there are many ways to bring light into the home.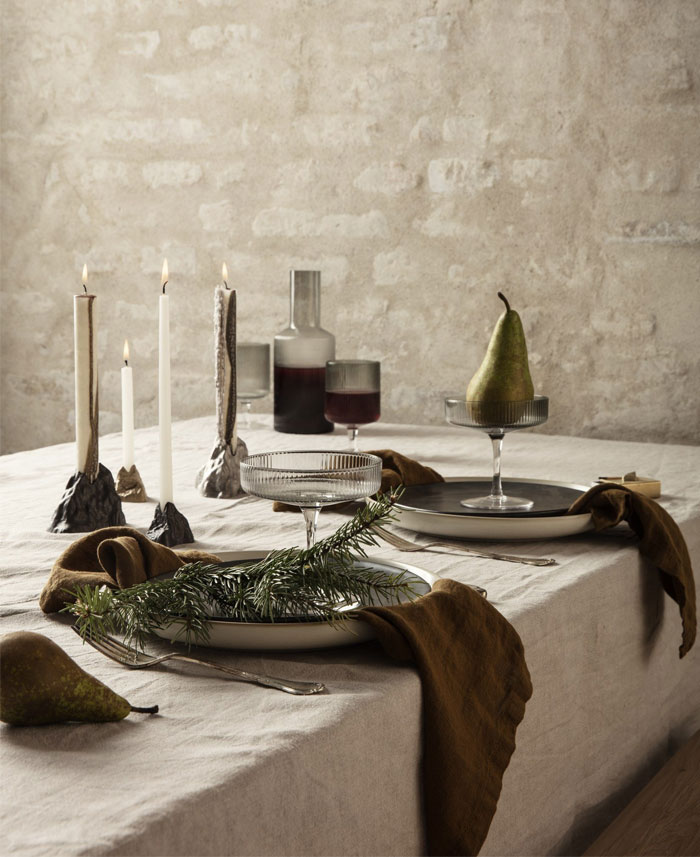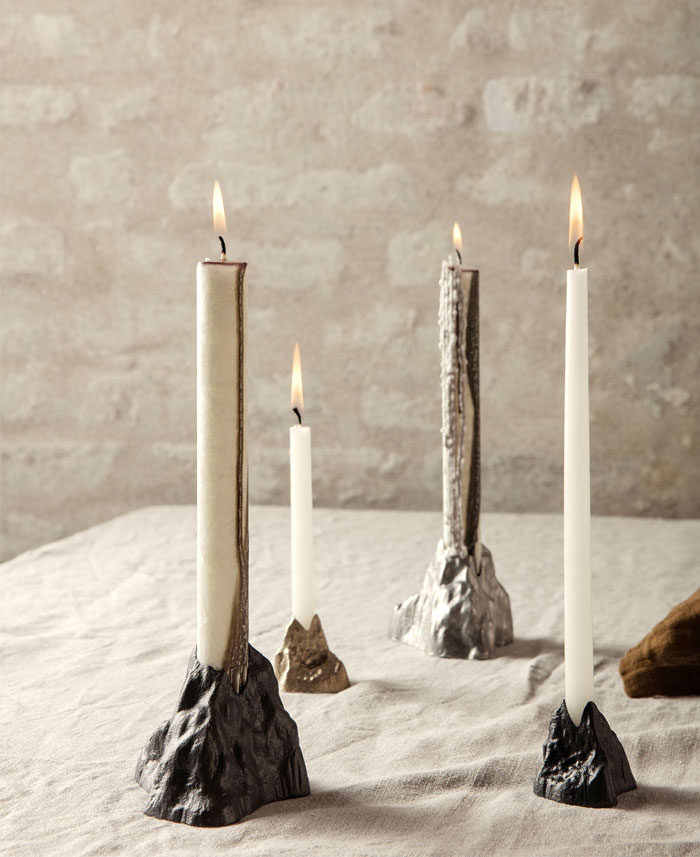 Warm shades of brown and terracotta can beautifully express the sleeping spirit of the earth when interwoven with bright details and fiery elements. Some vintage and antique décor elements with a golden, silver or copper sheen can add an ancestral spirit to the warm atmosphere of your home.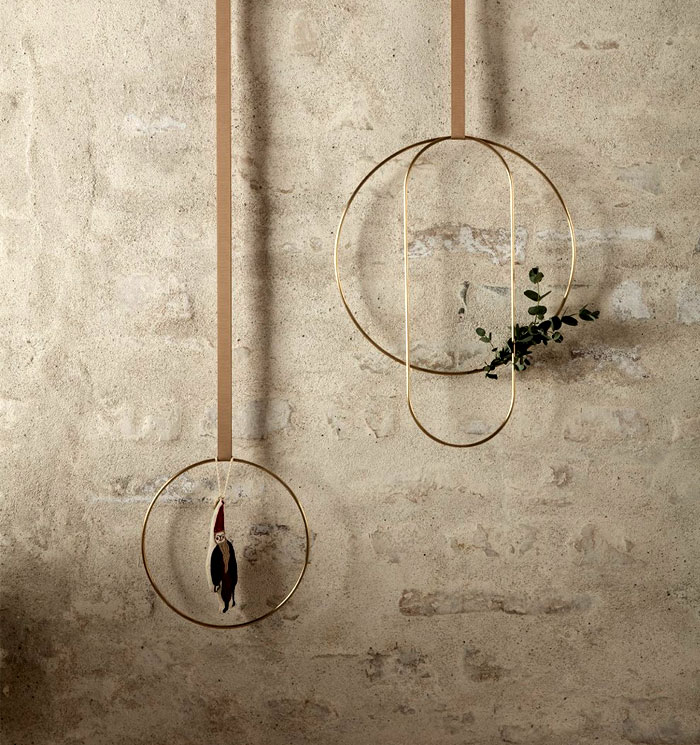 Let's make Christmas greener
The fragility and depletion of our planet is becoming more and more apparent to everyone, so when choosing seasonal jewellery or gifts (or even gift wrapping) it's good to bear this in mind and choose organic, biodegradable or reusable products. In addition to the planet's environmental crisis, the economic crisis caused by shop closures and loss of income for many families is forcing us to think about what we need and consume correctly.
So it's the perfect time to decorate our interiors and homes with DIY (do-it-yourself) techniques and natural organic materials. After all, there's no better expression of the Christmas spirit than nature – cones, evergreen branches and red berries. Don't forget the needs of the trees when arranging your decor items.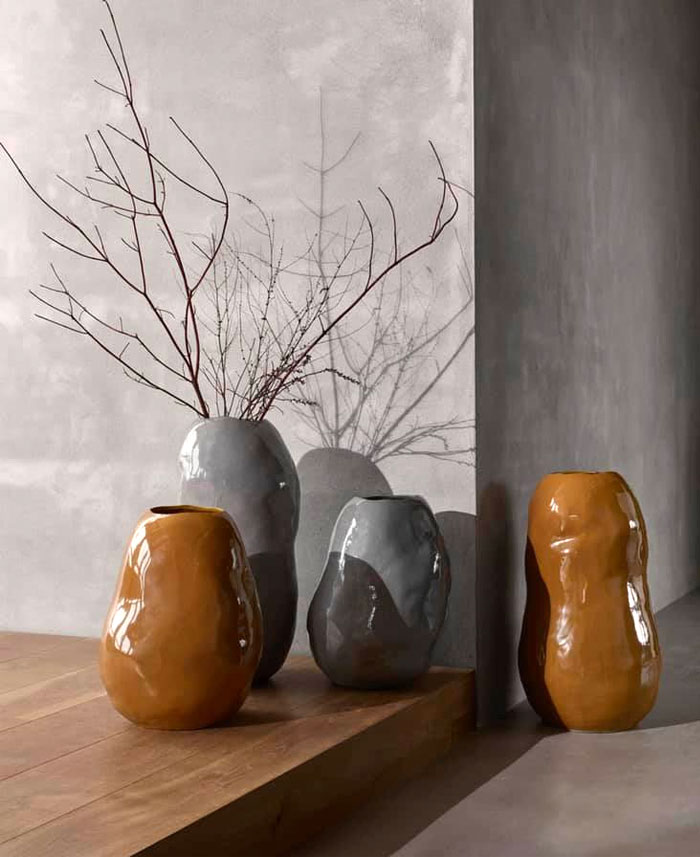 The DIY trend is the perfect opportunity to bring joy not only to the recipient, but also to the giver. Artistic expression and stimulating creativity during this time is the best way to boost the happy hormones in the dark days of winter. Speaking from experience: a homemade Christmas card brings joy to friends, yourself and gives a special feeling and meaning to the object you have created and spent time with before sending cards to your family and friends.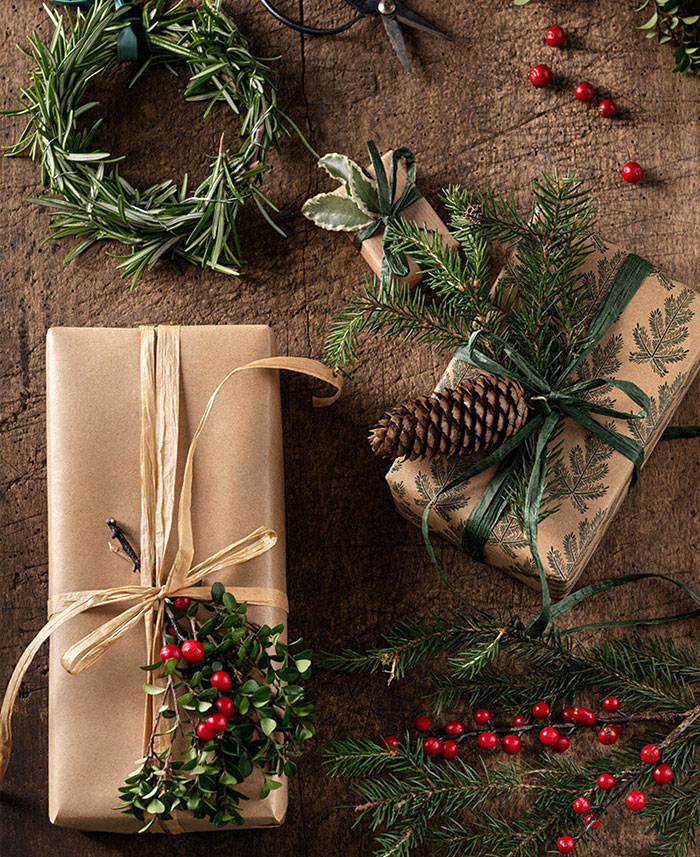 The same goes for the gifts themselves and, of course, the packaging. A more conscious approach to each element of the holiday brings added value and a sense of joy. This is a good time to mention that, according to research, Christmas gift wrapping is a significant pollutant in developed economies. Keep this in mind when planning your holidays; there's no need to create mountains of non-recyclable, once-used waste.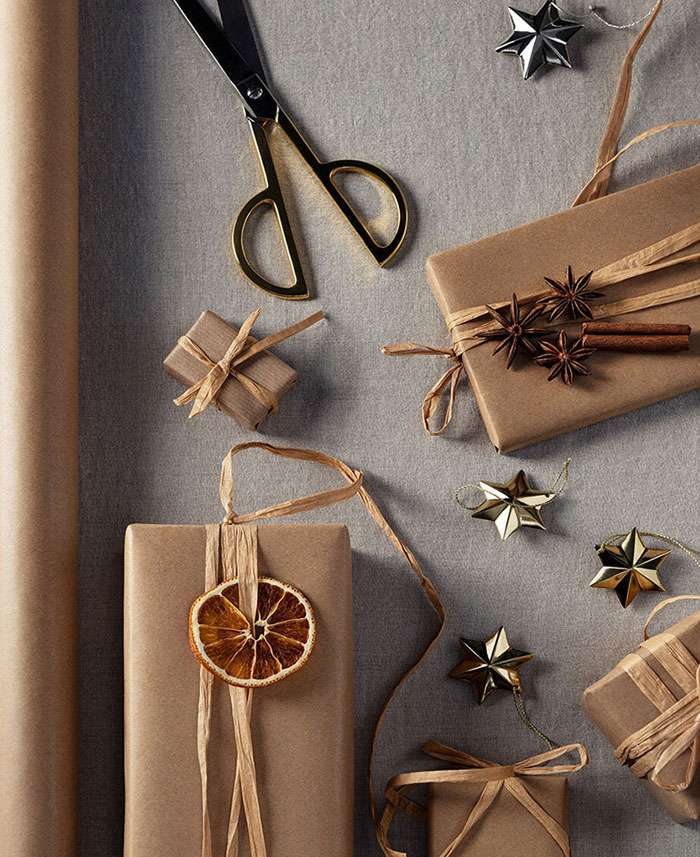 A beautiful and aesthetic effect can be achieved with recycled paper, textile ribbons (reusable), natural decorative ornaments and, as I said, the best gift wrap – a wicker basket or wicker container – a second gift. Artistic idea: you can refer to Japanese Furoshiki art. Artistic textile wrapping is a great way to repurpose a beautiful old fabric that can no longer be worn.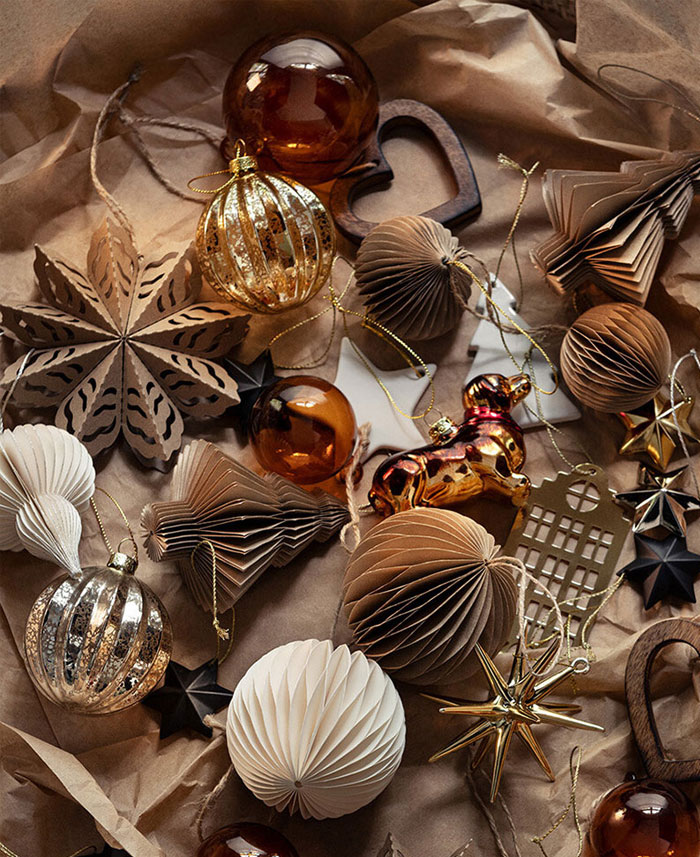 Another tip and idea for a greener and more conscientious Christmas is to think about the tradition of decorating the Christmas tree in "Ecostyle in New Year's Decor". No need to kill a beautiful living tree in the woods, decorate it and then throw it away after a few weeks! It's a good idea to get spruce trees with a root system that can then be planted. Plastic imitations are not a good idea, given the pollution of the planet with plastic and the more practical problems of collecting the dust and storing it somewhere for the rest of the year.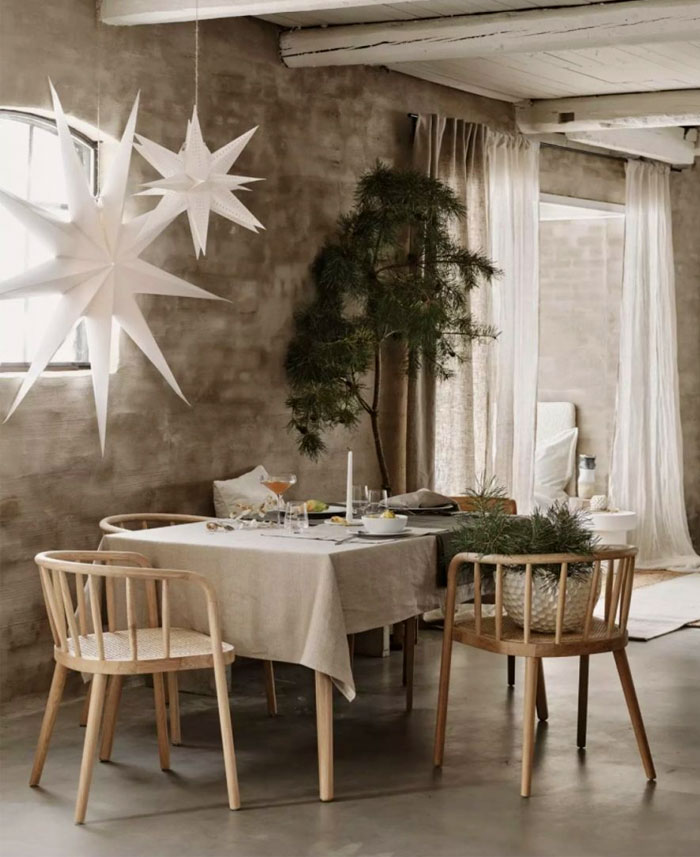 You can bring the spirit of living greenery and the unique scent of pine into your home without harming, polluting or destroying it in the process. A few sprigs of pine, beautifully arranged in compost with decorative ornaments, whether glass or even dried fruit and berries, can be the perfect focal point for your Christmas decor. And I guarantee that if you take a cool walk in the woods, you'll find more than enough twigs and items fallen to the ground due to wind and snow – so no pruning is necessary.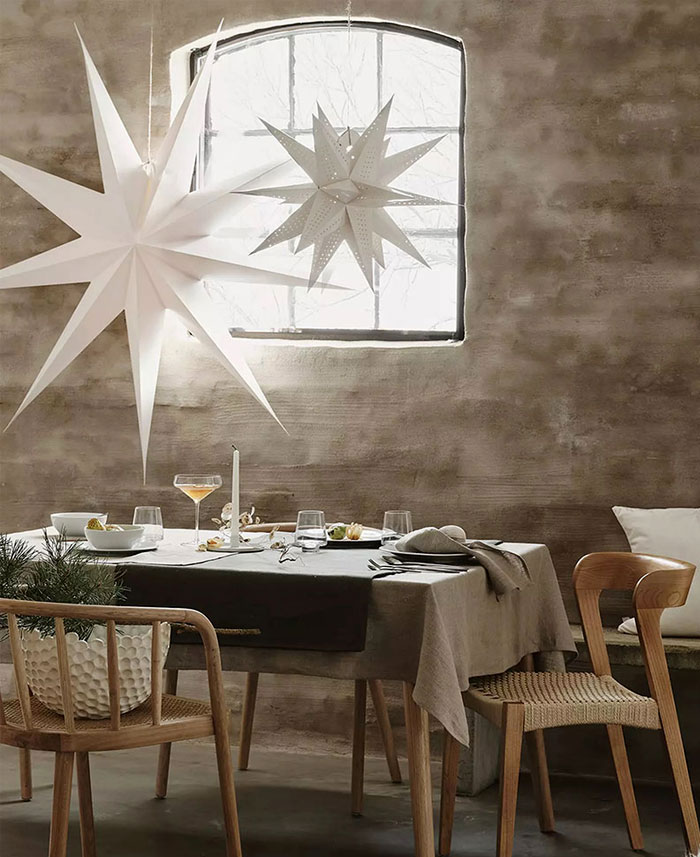 There are other very artistic and creative ideas to bring the Christmas tree spirit into your home. Simple chopsticks arranged in the shape of a tree. Or an airy installation of decorations hanging from the ceiling that resemble the shape of a Christmas tree. Some of these artistic displays can be arranged in a minimalist, modern style that pushes the boundaries of Christmas decorating traditions. Origami is also a very creative option. Dried fruit and spices are a great idea that express the holiday spirit quite accurately and add value to delicious flavors.
So, as you can see, the crunch is a great opportunity for us to create a unique, artistic and thoughtful decorative spirit for this year's holidays! We can rediscover the beauty of natural decorative elements (twigs, cones, berries and dried fruit), we can boost our creativity and festive spirit in handmade holiday items – from decorations to greeting cards and gift wrapping.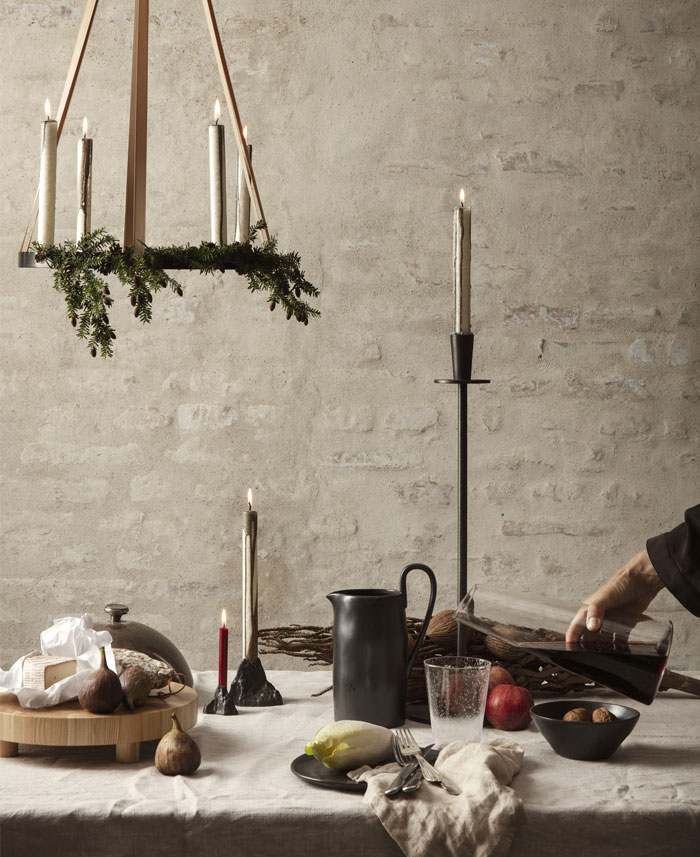 And we can be responsible not only for our finances, but also for the beautiful planet we live on. Returning to traditions and origins – especially when they are as beautiful as the natural elements of the setting, spending time with family, friends and loved ones and respecting others (humans, animals and plants) with whom we share the planet – is the best way to celebrate hope and light, the rebirth of the sun, the birth of Christ or simply the arrival of a new year.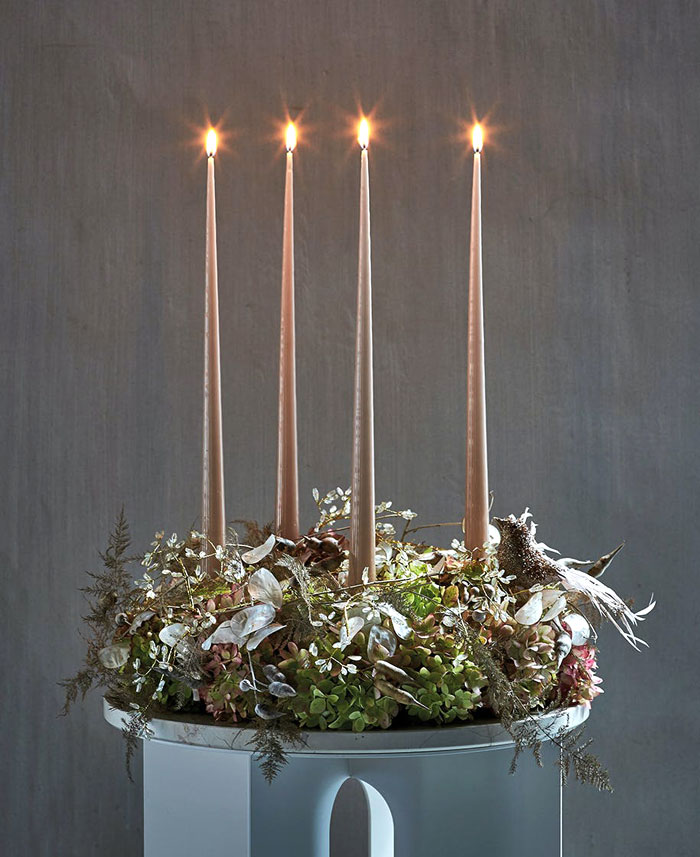 An alternative to a single or double-colored Christmas tree can be a multi-colored tree. Their distinctive features are a relaxed style and the absence of imposed rules in the decoration. Such Christmas trees are most often decorated by the whole family. Each family member makes the decoration together, placing their favorite Christmas tree decorations. Need some inspiration? The tree can have individual balls from different sets, random china figurines, candy, toys, pine cones, colorful chains, gingerbread cookies, glass ornaments and paper ornaments cut out by the kids.
Decorating the Christmas tree is the most enjoyable thing many people do at Christmas. Some people go to great lengths to make sure the tree is decorated in a certain style and color. More often than not, Christmas trees are decorated in gold, silver or red, or mixed with these colors and have interesting compositions. Despite these trends, colored Christmas trees are still very popular. They are usually decorated by the whole family, so the end effect is always a pleasant surprise.
Taken from Dollee