Donatella Versace is the talk of the town after her plastic surgery, and most of the time it's not very flattering. People want to understand why the wealthy, good-looking woman who was Versace before she had plastic surgery changed her appearance beyond recognition.
Donatella Versace continues the dynasty of the world-famous fashion house. After her brother's death, all the major work was placed on her fragile shoulders. At the time, many journalists were talking about the imminent collapse of the family business, but Donatella did everything in her power to ensure that the business not only stayed afloat, but thrived.
Today she is considered one of the richest women in the world. Not only does Donatella run an entire corporation, she's not even the head designer.
She has a busy schedule, with constant shows, collections and new exhibitions. But to find out what made such an extravagant personality so famous and extraordinary, you have to refer to her biography.
Our heroine is originally from Italy (Riggiu Calabbria), her father had a lifelong trade and her mother had a small tailor's shop and worked there as a tie-maker. The Verasace family was large, Donatella had an older sister, Tina, who sadly died of a serious illness. Donatella also had two brothers, Santo and Giovanni. Together they got on well, despite the fact that the girl was 10 years younger than them.
But Donatella always had a special relationship with Giovanni – the future founder of the family business. From an early age, they were as close as thieves. It is even known that the first outfit she sewed with her own hands was made just for her sister.
When the budding fashion designer left to conquer the world with her art, their family ties grew stronger. They always found time to talk to each other.
After graduating from university, Donatella moved with her brother to Milan. By that time, Giovanni had already created a huge corporation known all over the world.
Donatella Versace before plastic surgery
Donatella was born in May 1955 in a small Italian town. Her mother sewed clothes and her father provided financial services. Her love of sewing was inherited from one of her older brothers, Gianni, who later founded the Versace fashion house.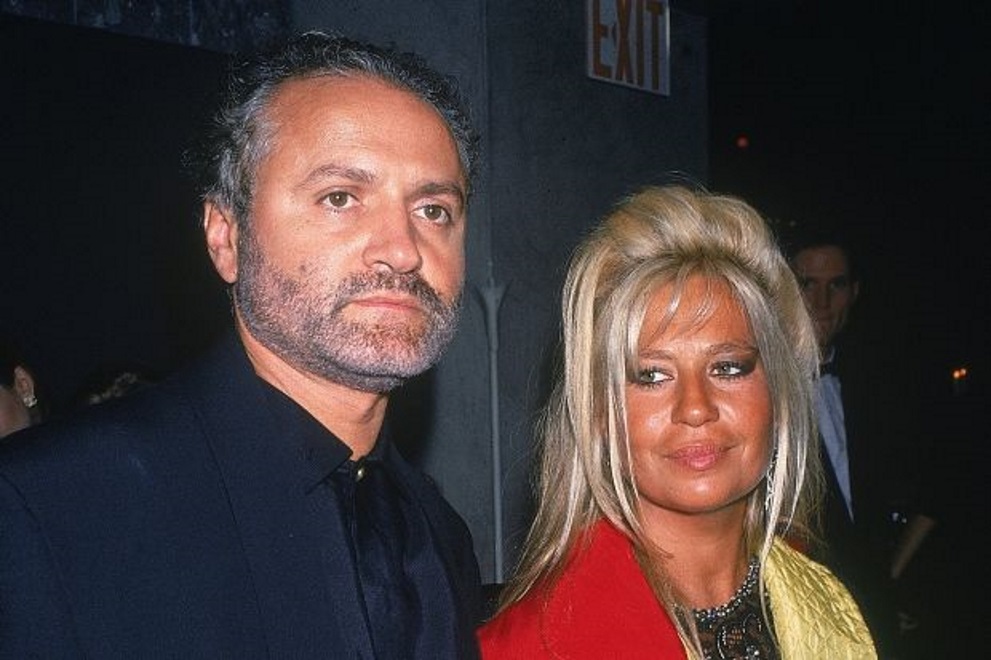 After finishing school, he moves to Florence, where Gianni makes steady progress in fashion and fulfils his dream of owning his own company. She studies Italian literature at the local university and joins her brother's company after graduation.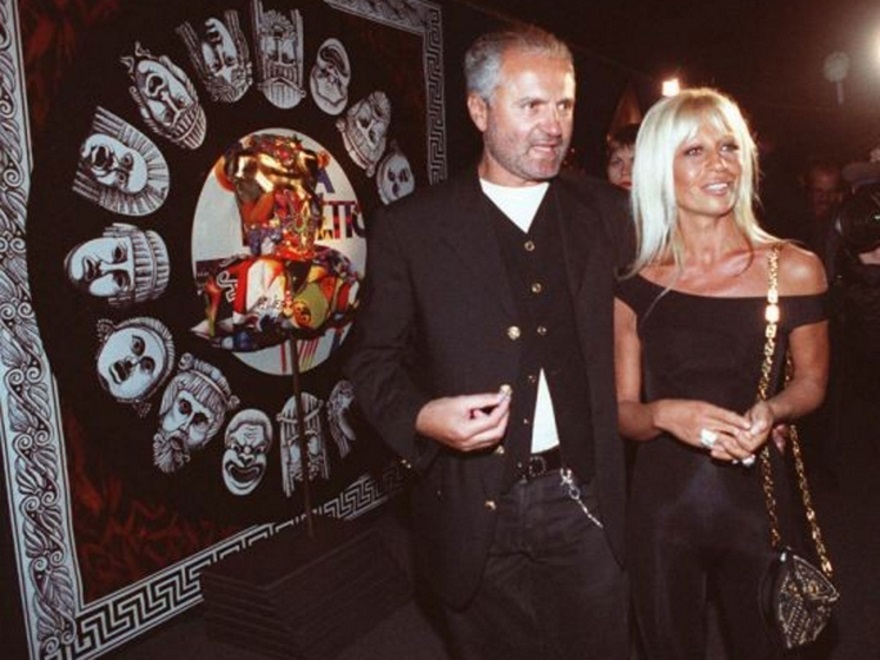 Versace is now a family business, with older brother Santo in charge of finance and Donatella as director of public relations since 1978, Gianni's main consultant, critic, advisor and creative muse.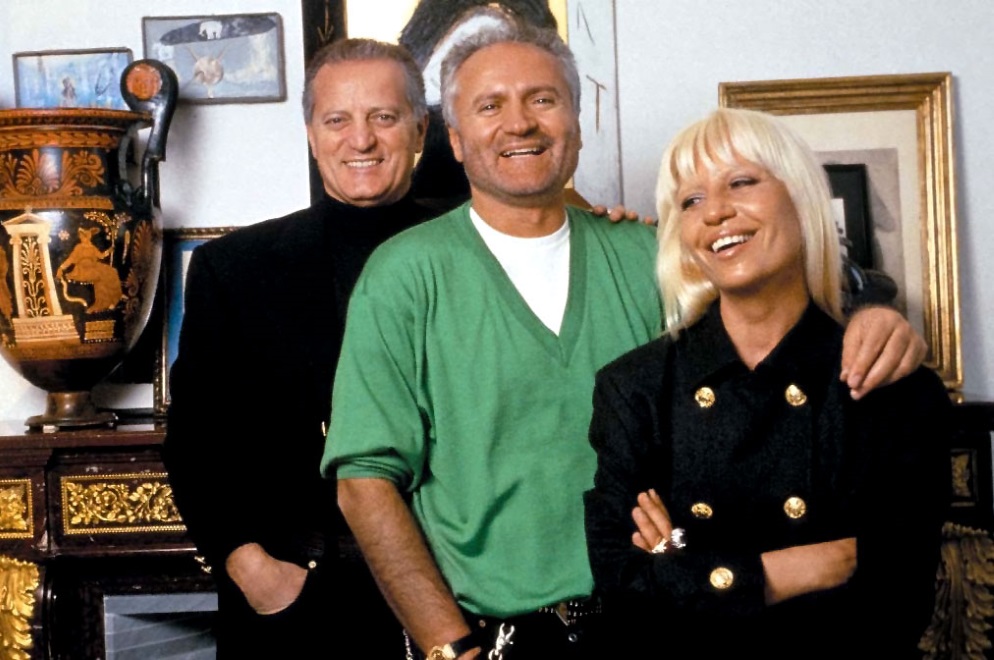 Donatella Versace before her operations
Donatella took over the company in 1997 after the tragic death of Gianni Versace. Many predicted the fashion house's downfall, but underestimated Donatella.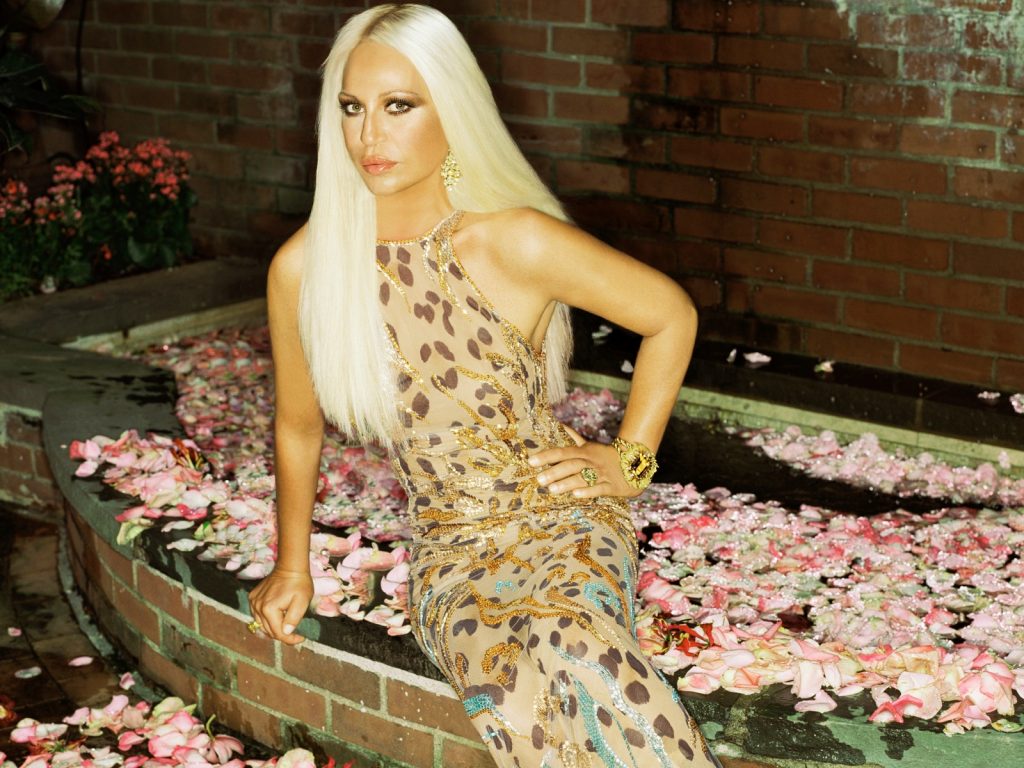 The first collection, although not met with enthusiasm, was by no means a failure. Donatella's persistence, energy and great desire to keep the company going drove the Versace brand to new heights of glory.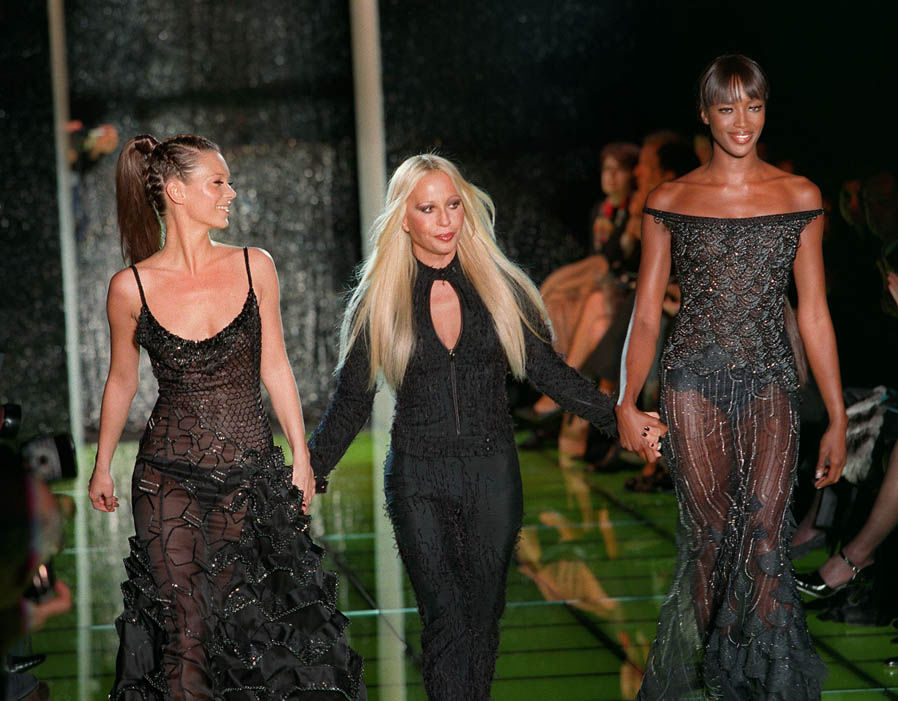 Donatella delicately dilutes the luxurious sensuality of her outfits with femininity, elegance and sophistication. Her collections presented by international stars are met with increasing interest and enthusiasm on catwalks around the world.
Donatella develops and expands the family business, working on car and yacht design, hotels, perfumes and confectionery.
Personal life – Donatella Versace
Donatella Versace married model Paul Beck and had two children: daughter Allegra and son Daniel. After her divorce, the fashion queen's personal life was in the paparazzi's sights, but no one managed to uncover her secrets.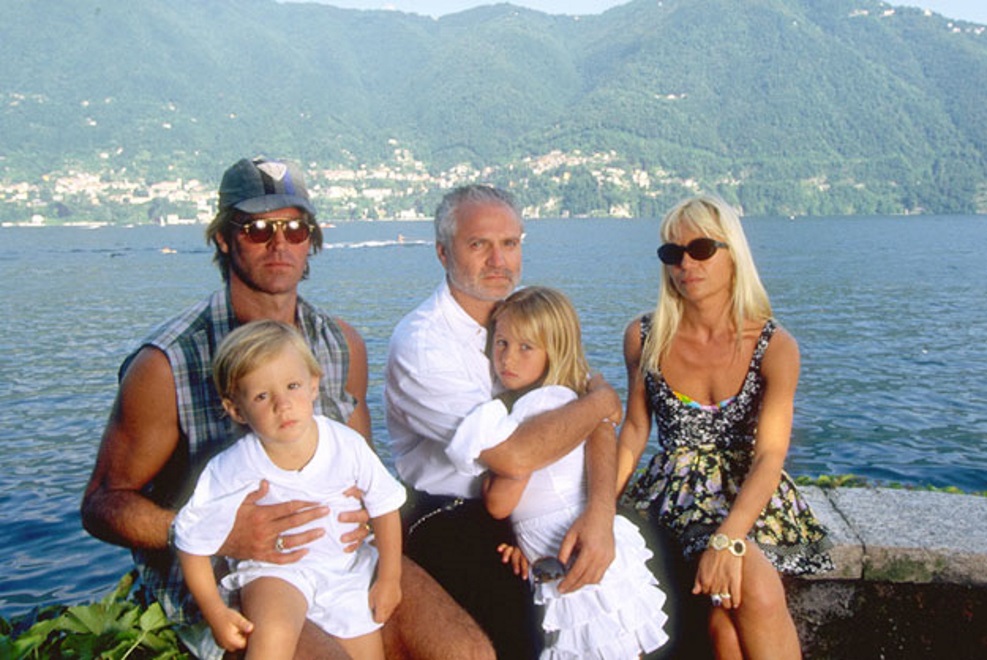 Allegra is heir to half of her uncle's shares, though such wealth does not make a girl happy. After Uncle Gianni's death, she lost weight and never recovered, making her one of the thinnest stars on the chart.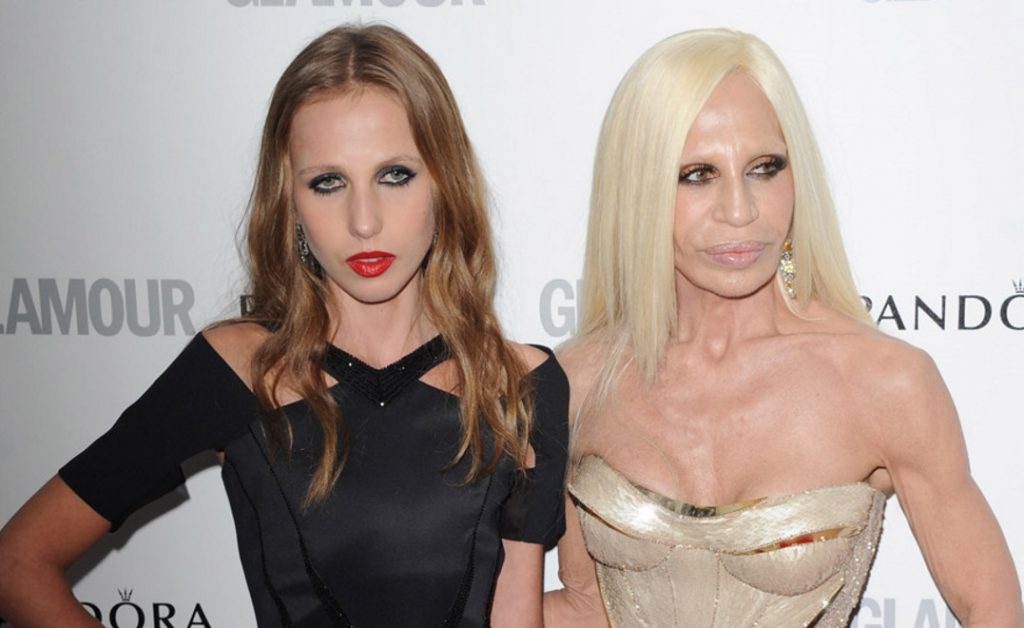 Versace before and after plastic surgery
The first noticeable changes in Donatella's appearance were noticed by journalists in 2003. Before her plastic surgery, Donatella Versace had a pleasant, lively face with well-contoured lips and smooth skin.
A small correction slightly reduced the width of the nose and narrowed the tip, transforming Donatella's appearance. The first facelift was also a success, but the designer didn't stop there. Soon her lower face became sharper, her nasolabial folds less defined, and her cheekbones grew. She successfully corrected age-related changes, improved the oval of the face, eliminated upper eyelid overlap and smoothed out deep wrinkles.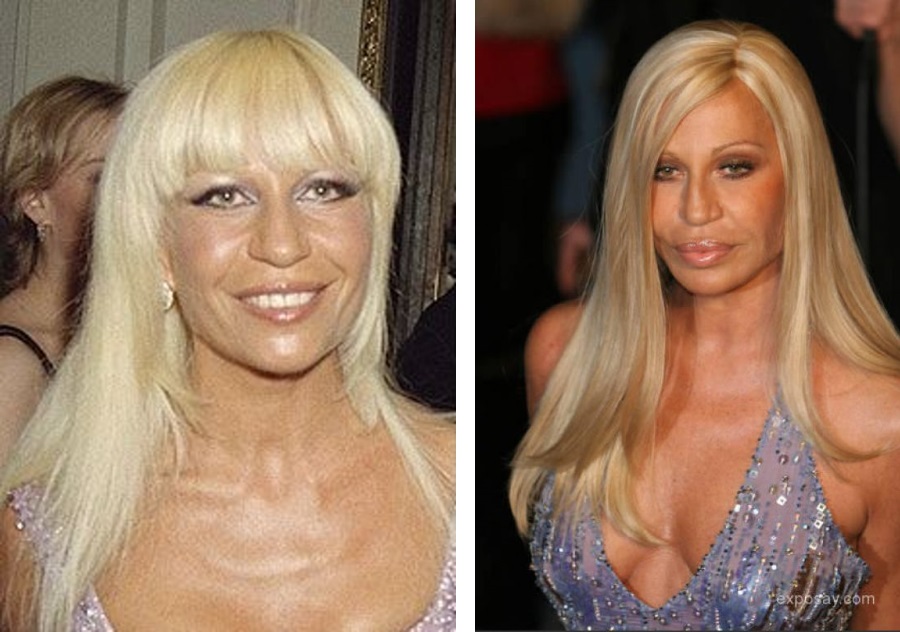 Although Donatella Versace has never suffered from obesity, she has also improved her body. The Italian has visibly lost weight and had breast implants.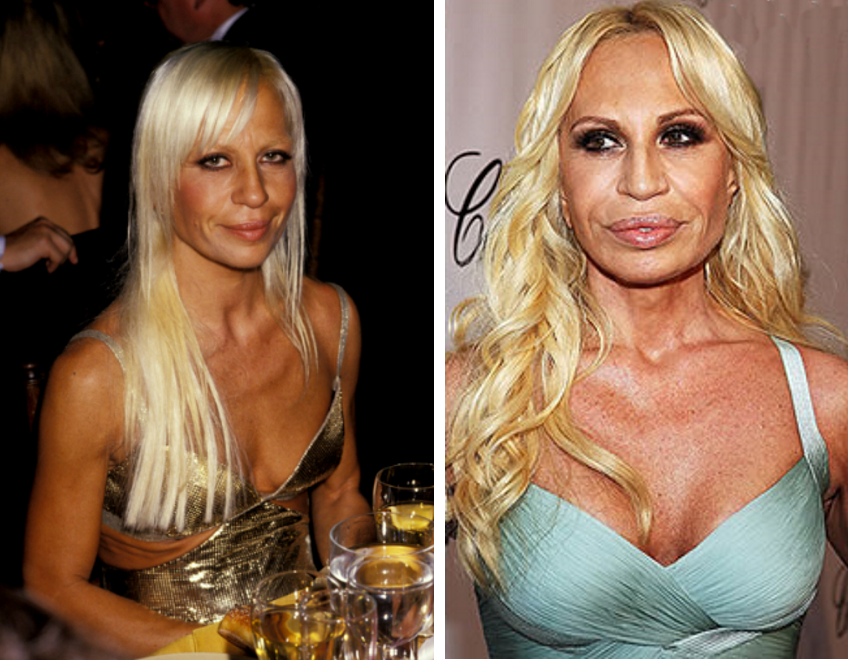 Donatella Versace: a plastic surgery failure
Comparing Versace's before and after photos, aesthetic experts say the rhinoplasty performed did not have the desired effect. The permanent injections made the lips look very large and disrupted the overall harmony of the face.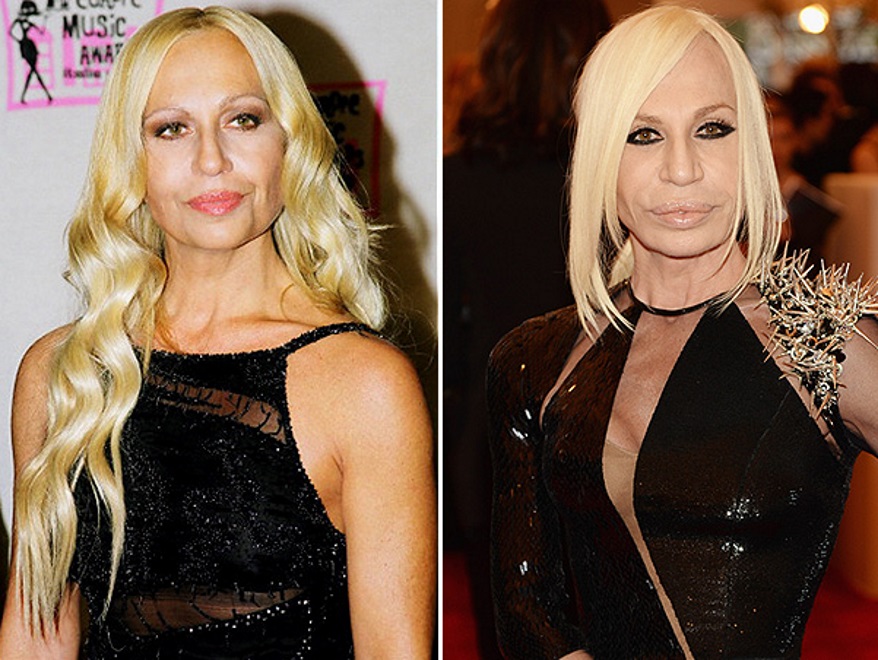 Numerous photos of Donatella Versace before and after surgery show how frequently laser resurfacing has thinned skin. Excessive sagging and age-related reduction of the subcutaneous tissue layer made the face look disproportionate, with large lips and a small chin. The trendsetter herself once said: "If you don't look like a million bucks, you'll never make two." It turns out the designer's impeccable taste was overshadowed by a desire for eternal youth.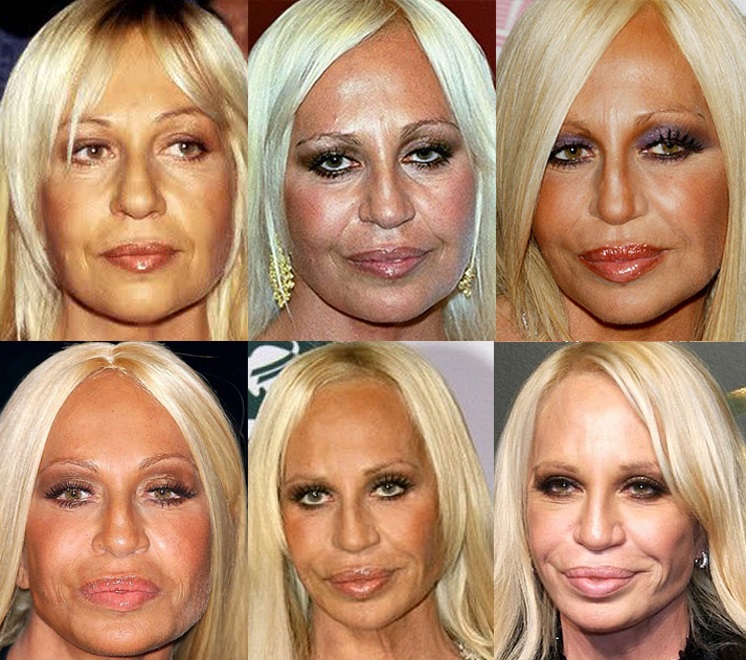 Donatella Versace after surgery
Energetic and determined, Donatella Versace has come a long way to become one of fashion's most recognisable and influential personalities.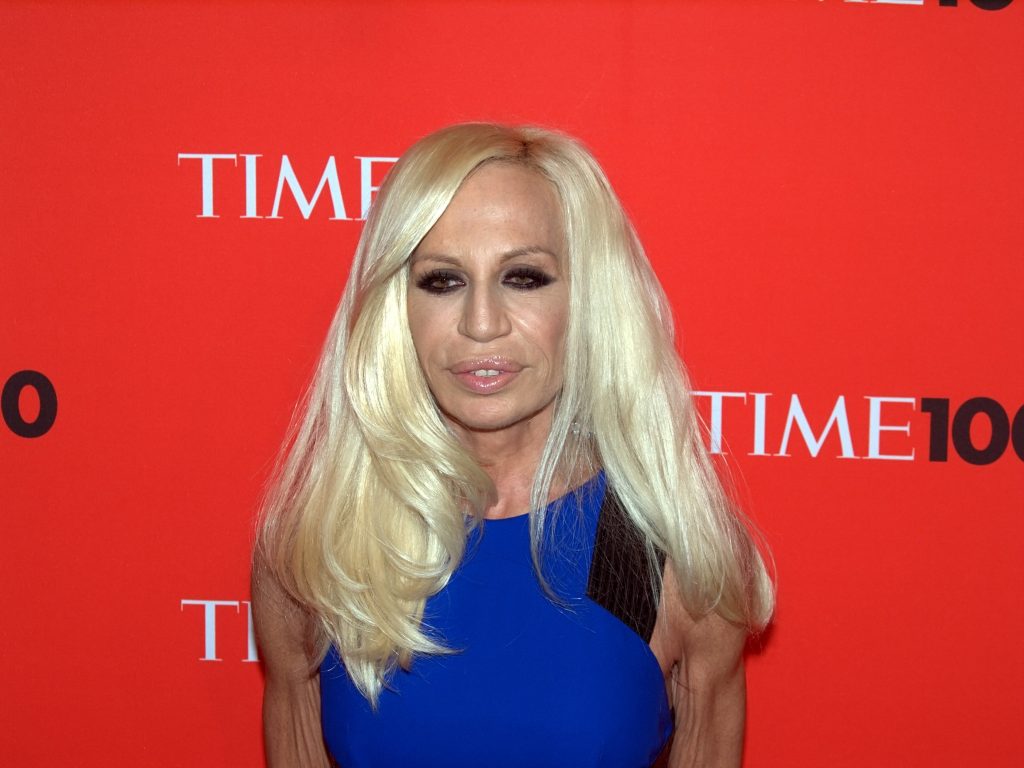 Today, Donatella is doing what she loves and enjoying life as well as adjusting her appearance.